£1-A-POINT DONATION
Friday 12th June 2020
Back to blog posts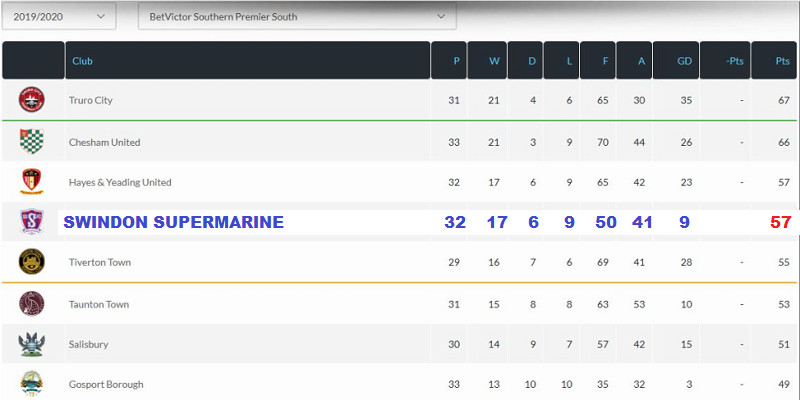 From the summer of 2010 Swindon Supermarine Football Club were saved from going out of the business by a group of supporters and that continues today as our supporters help with the club's initiatives in 2020.
With the day to day costs of running the football club extremely high and increasing each season additional finances come from our Supporters Club and the 'Fund Raising Initiatives' they use to raise this much needed finance.
With that in mind the Supporters Club initiated the '£1-a-Point Donation' in the 2010 and the club will continue with this yearly initiative in 2020, as we look for more support on our football journey and another successful season in the Southern League Premier Division.
CAN YOU HELP AND SUPPORT THE CLUB?
If you can help and support the club, please print off the application form, complete and post it to the club or if your prefer please contact Keith Yeomans on 07795546425 or email who will register your commitment. You can then pay your donation monthly as the team collects points or yearly come the end of the season.
Once you have signed up for the £1-a-Point then your journey of enjoyment and involvement in supporting your local football club will give you even more satisfaction as part of the Supermarine family.
It's imperative that we raise additional finance through our supporters initiatives. So, if you're looking to support this family club some way then this is another avenue where you can help the club.
WITH THANKS TO THE FOLLOWING WHO MADE A £1-A-POINT COMMITMENT IN 2019, HELP MAKE THIS LIST GROW IN 2020!
ROY & FREIDA HEATHER
GRAHAM CUTLER
DAVE MARTIN
TERRY CRUMBIE
STEVE WHEELER
SWINDON DAVE
VIC AUSTIN
KAREN SHEPPARD
PAUL ADAMSON
PAUL SOAKELL (aka SOXY)
PETER CROCKET
Many thanks to these supporters who support their club. If your wish to join them here on this page then please send your application form to the club, many thanks.