Matchday Experience
For your matchday experience your team will be given a tour of The Webbswood Stadium and the club's indoor training centre Swindome with a 3G playing surface. Your team will also be mascots for the league match, accompanying the Swindon Supermarine players onto the pitch prior to kick-off.
During the tour, both the players and coaches, along with any parent, sibling or guardian will meet up with the management team and first team squad in the club's changing rooms where you will have an opportunity for photos and a short Q&A session with the management team and players.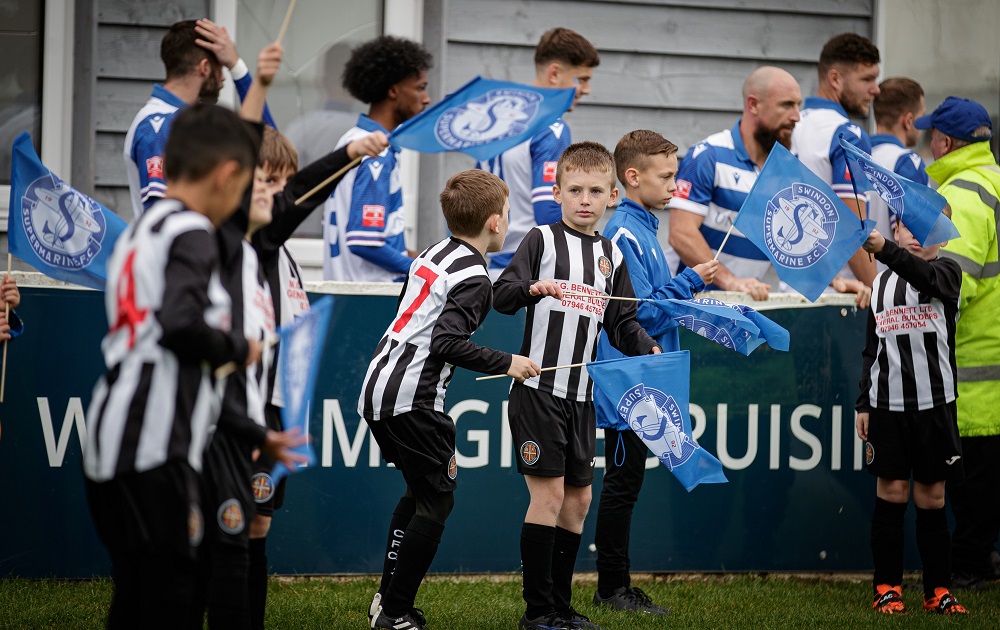 Some of the Carterton u8'S U8s enjoying their matchday experience this season
Photo Courtesy of Motion Sport Photography
After then visiting the club shop, boardroom, bar and catering areas, the teams will be allocated their own reserved section in one off the stands to watch the game. At halt time, weather permitting and with the agreement of the head groundsman, the players will then play a small-sided game on the pitch in front of the main stands and finally each child will be given a complimentary 'goody bag' on the day.
Prior to the day, the team manager or coach will have emailed a squad photo and a short profile on their club to the matchday experience coordinator, Nick Taylor. This information will then be included in the Matchday Programme, which will be available to purchase on the match day for £2:50.
For all players and their coaches taking part there is free admission. Accompanying adults will have to pay normal ground admission at the turnstile, which is adults £12 and concessions £8.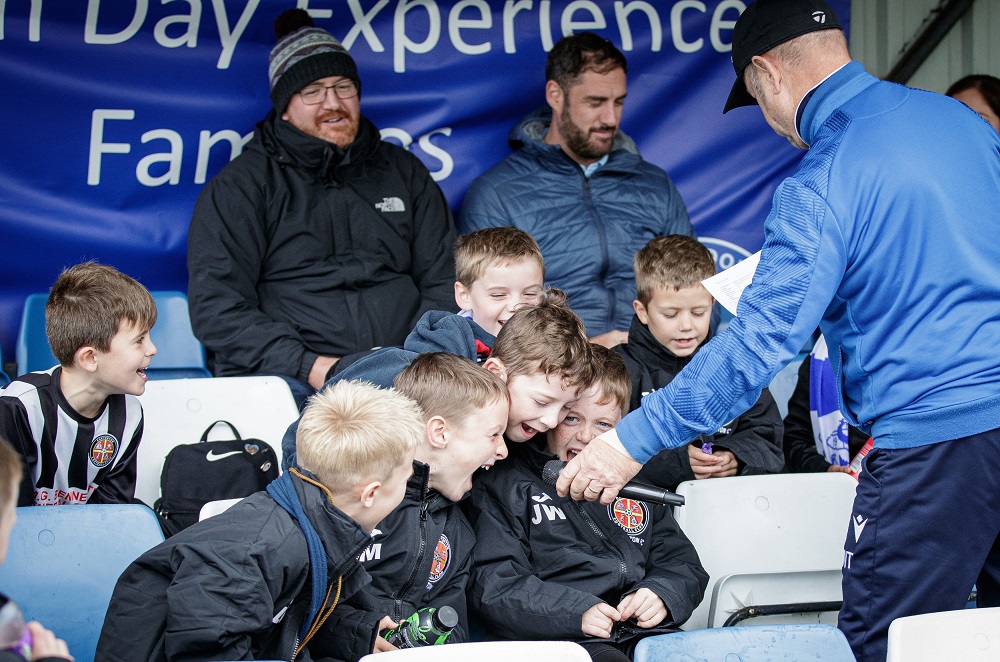 Some of the Carterton U8s enjoying their matchday experience
Photo Courtesy of Motion Sport Photography
If you would like further information and/or your youth or junior team in for a forthcoming fixture please email Nick Taylor click here to email