2018 Review by Brian Davis
Monday 31st December 2018
Back to blog posts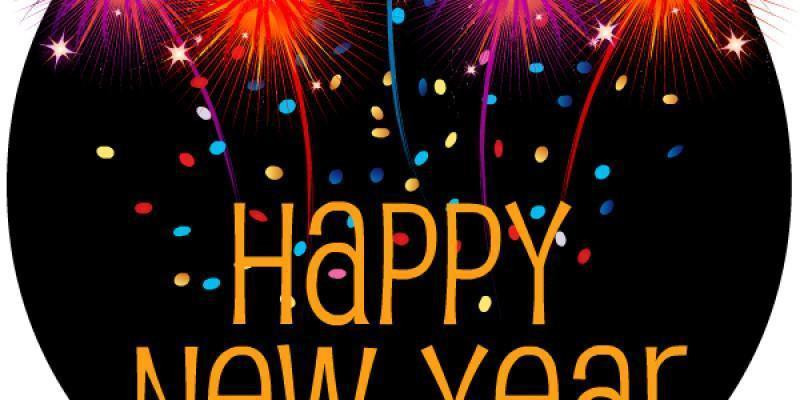 HAPPY NEW YEAR
2018 didn't quite start where many of us Supermarine fans thought it would and in all honesty, at the time, it's ended nowhere near where we thought it might! After entertaining and high scoring draws versus Kidlington at home, and Larkhall away we went into a home game with Bideford on the back of three games without a win, but sitting just a few points and spots outside the playoff spots, largely thanks to a strong start to the season in August and September, but the game itself, a 5-0 defeat, and the aftermath saw a huge turning point in the teams history as Manager Dave Webb departed the club the night before a midweek away trip to Evesham with Assistant Manager Lee Spalding taking over. That trip to Worcestershire equally had an impact on the team as we led 1-0 through Josh Parsons, only to be 3-2 down after Half-time, playing into a ferocious wind and rainstorm, but Parsons scored a wonderful free kick to bring us home a point as the team showed great spirit in the face of adversity when they could have easily capitulated.
An away draw at in-form Bristol Manor Farm was followed up with a midweek win at North Leigh where in the changing rooms after the game, it was announced that Spalding had the job until the end of the season to a huge cheer from the lads, heard up the corridor in the bar! A spirited away draw at Didcot and a close defeat away to leaders and soon-to-be Division Champions Taunton Town, in a game we really should have won was followed with huge home wins against Shortwood (5-1) and Slimbridge (8-0). A 1-0 home defeat in which Callum Parsons was dismissed for a shocking challenge to third place Wimborne Town at the start of March could have started another downfall, but the team rebounded excellently a week later with a 2-0 win against Evesham who were also above us and in a playoff spot prior to kick-off. Off the back of that, we travelled to AFC Totton in midweek who had their own playoff aspirations and lost 3-1 in a poor game all round for Spalding's team. However, that would be the final defeat of the season as an unbeaten run of nine games propelled us into a playoff position.
We bounced back from that defeat with back-to-back 2-0 wins versus Paulton Rovers away and Yate Town at home with defender Matt Coupe scoring in both games. A very soggy and boggy 2-2 home draw with Mangotsfield took place on our first ever families day, that only happened because of a small army of volunteers that turned up early in the morning to help fork, hoover (yes, we really did have a water hoover, thanks, Spud!) and sweep the pitch of puddles and standing water, showing that our fans, supporters and volunteer staff are equally as committed to the cause as the players with their will to get the game on that day. Another victory versus Slimbridge saw us then play out three draws. Firstly at home to Winchester City, another team like us, on the outside of the playoffs, fighting to get in, before we faced off on a Tuesday night versus Wiltshire rivals Salisbury who were gunning for automatic promotion in a twice re-arranged game, where we twice came from behind, firstly from Joe Selman before a last minute Zak Westlake tap in saw Steve Claridge's team leave the Webbswood disappointed. A Thursday night trip to Kidlington quickly followed where a certain Conor McDonagh caused us no end of problems for the Oxfordshire team and it was Brad Hooper's late penalty that saw us grab another point with two games to go in a game that saw the sad sight of the returning Ash Taylor carried off with a serious achilles injury in his second game back with the team after a year out. We were on the verge of the playoffs, contending with Winchester, Totton, Bristol Manor Farm, Bideford, Didcot and Cirencester all trying to get in!
We would probably need to beat relegation threatened Bishops Cleeve AND Barnstaple to guarantee our spot. The Mitres were comfortably swept aside 5-0 in Gloucestershire with goals from Campbell (2), Brad Gray, Hooper and Callum Parsons which set-up another "win and in" game at home to Barnstaple Town who themselves, potentially needed to beat us to stay in the league, should Bishops Cleeve get something at Yate Town following their 3-2 win at a rain swept Shortwood the Thursday before. Three second half goals saw us past Barnstaple to secure our playoff spot, with Cirencester and Bideford missing out whilst Cleeve dropped out of the league with a 2-0 defeat at Yate. The playoffs saw us go to Evesham Town again whilst Didcot Town would go to Wimborne Town.
The game at Evesham started well when Brad Gray's finish saw us go one up, only to be pegged back by a Mat Liddiard strike and we'd have to go to after extra time after Zak Westlake was denied by the bar in injury time and the additional thirty minutes still couldn't separate the sides. It would be penalties that would decide our fate. We went second and Brad Gray and Ryan Campbell converted their kicks as well as did the first two Evesham takers, before Adam Mann pulled his effort wide for Evesham, Brad Hooper and Connor Thompson both tucked their kicks away with Evesham scoring their third and fourth, which left Michael Hopkins to score to put us in the final and he steered his effort low underneath Kev Sawyer to do just that and a playoff final awaiting at Wimborne Town!
The hottest day of the year came and we boarded the buses to Wimborne who had easily despatched Didcot Town in the other semi-final and they had also beaten us 3-0 and 1-0 already this season. 1,272 people packed into Cuthbury in a final which saw the home side have the better of the chances before Zak Westlake received a red card (which was later rescinded by the FA) forcing us to play the last fifteen minutes and all of extra time with ten men. Connor Thompson somehow missed the target in the second period and we'd have to do it all on penalties once again. Wimborne would go first and Josh Hill made a fine save from Billy Maybury with the first kick of the shootout. Brad Gray, Aaron Woodley and Brad Hooper all put their kicks away before Connor Thompson toyed with us all, by putting his in off the post to put us 4-3 up and it was then Josh Hill who won us the game, saving from Luke Burbidge to the delight of the couple of hundred Supermarine fans in the ground.
It was quite the party back at the Webbswood that night and the preparation for the Southern League Premier Division was already underway! The majority of the promotion winning squad committed to returning with some exciting additions in Conor McDonagh (Kidlington), former Football League striker Stuart Fleetwood (Redditch), Dan Williamson (Winchester City), Luke Williams (Wealdstone) and Babz Jarra (Thatcham Town) all signing for the club. An interesting pre-season friendly with internet superstars Hashtag United created quite the online buzz for the club ahead of the season, a game which we would win 4-2 before starting the league campaign at home to Tiverton Town in the Southern League Premier South with an unlucky 1-0 defeat.
The first point came away at Merthyr Town in a 2-2 draw and the first win came four days later away at Met Police 2-0 with Stuart Fleetwood and Conor McDonagh scoring their first competitive goals for the club. Another 2-2 draw, this time away at Salisbury in a game we really should have won came ahead of "cup season" where after a replay we disposed of AFC Dunstable after a replay in the FA Cup, before thrashing Suffolk based Woodbridge Town 7-1 also in the FA Cup. Yate Town were despatched 4-1 in the League Cup in which former Swindon Town and Aberdeen Centre Half Jerel Ifil made his competitive debut for the team. A 2-2 FA Cup draw away at Chippenham should have really resulted in a win, despite playing the entirety of the second half with defender Jon Else in goal following a broken shoulder blade for Josh Hill from a strong challenge by Bluebirds striker Nat Jarvis. The replay was a turgid affair in which we lost 1-0, ahead of Cirencester Town dumping us out of the League Cup which we reacted well to, with a mini unbeaten run, drawing with Weymouth and beating Farnborough and Wimborne Town, all at home.
Banbury then unceremoniously dumped us out of the FA trophy in a replay which led to our worst run of the season, losing to Taunton Town, Beaconsfield Town and Staines Town. The Wiltshire Senior Cup then came to the rescue twice in both November and December allowing us to bounce back from that Staines defeat by beating neighbours Highworth Town 2-1 away, as well as a Harrow Borough league reverse in which a few days after we comfortably beat Melksham Town at home 4-1 in the Wiltshire Cup. Which leads us into this end of year run we are on now. Basingstoke Town 5-2 home win, Dorchester Town 3-0 away win and 2-2 draws away at Tiverton Town and home to Salisbury which on other days, could have easily both been wins. Defender Matt Williams and Midfielder Jamie Edge arrived from Gloucester City, whilst Goalkeeper Will Henry also joined us on loan from Swindon Town and all three can be credited to our turnaround in form, with the manager's son, Henry, also joining the team from local rivals Cirencester Town being part of the upturn of form as it seems like the manager has found and settled on his core 16/18 players to take us forward.
The year ended with a quite superb win at home to Merthyr Town where we were victorious by three goals to nil, with Conor McDonagh all but sealing nearly every entry in the December goal of the month competition, firstly with a fantastic curling effort from the corner of the box and a fine individual effort, before Stuart Fleetwood curled in a delightful third to send us up to tenth in the table. It all seems a bit like we might be heading to a similar position to where we were about the end of January, dare we dream? Can we? Could we? I guess we will have to wait and see!
Here's to a prosperous 2019!
COME ON MARIIIIIINE!
By Brian Davis