Chesham United Match Preview
Friday 1st March 2019
Back to blog posts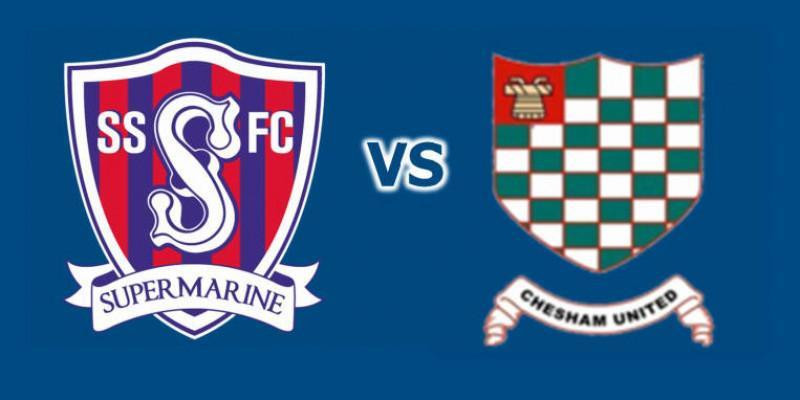 After an excellent all-round team performance in their 1-1 draw away to league leaders Taunton Town on Wednesday night, Lee Spalding's Swindon Supermarine side face another tough fixture this weekend when they take on the vastly improved Chesham United at home this Saturday writes Nick Taylor.
Chesham are on a fantastic unbeaten run, having not tasted defeat since a 1-0 loss at Merthyr on 22nd December 2018 and under the guidance of management duo of James Duncan and Michael Murray, have steered the South Bucks side clear of the relegation zone. After initially making a very poor start to the season and now sit only two places and two points Marine in twelfth place on 42 points.
The two sides met back in December on a windy afternoon at The Meadow with 'The Generals' running out comfortable 3-1 winners, despite Stuart Fleetwood's spectacular 35-yard wind-assisted screamer which opened the scoring, in a match which the Marine players underperformed in just about all departments!
"We went to their place and didn't turn up! It was a horrible day, blowing a gale down the pitch and too many of us thought we'd clock off for the day," explained Supermarine's Assistant Manager Kevin Milsom after the draw at Taunton on Wednesday evening, "Really and truly, we owe them one!
I think that now, the team personnel has changed around a little, there's more experience in the our side and with twelve games left to go we face every fixture thinking we can win them. Against Chesham, we must go about things in the right manor."
New midfield signing Calvin Dinsley, who has joined from Hereford FC this week, trained on Thursday night in The Swindome and goes into the squad for Saturday, although Connor Thompson and Joe Sheppard remain injury doubts, having both missed the trip to Taunton. Josh Parsons racked up another 90 minutes on Tuesday playing for Shrivenham in The Hellenic League as part of his return to full fitness and will continue to do so again tomorrow.