Essential Information ahead of Carshalton Athletic
Thursday 10th December 2020
Back to blog posts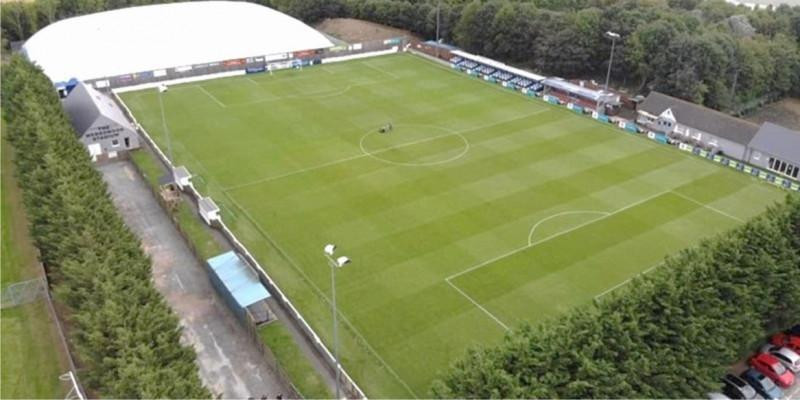 RISK ASSESSMENT & ACTION PLAN
FOR EVERYONE COMING TO THE WEBBSWOOD STADIUM vs CARSHALTON ATHLETIC SATURDAY 12TH DECEMBER
Football guidelines and restrictions have recently changed ahead of our match at the Webbswood Stadium against CARSHALTON ATHLETIC on Saturday where our Covid-19 measures will be in place, so please familiarise yourself with these measures if you intend to visit the Webbswood Stadium.
The ground will still have a capacity of 600 for the game against CARSHALTON ATHLETIC as per FA guidelines of allowing spectators to return to the Webbswood Stadium, so there will be plenty of room for the spectators to social distance, AND SOCIAL DISTANCING IS PARAMOUNT FOR FOOTBALL AT STEP 3 TO CONTINUE.
Admission for this match will be £10 for Adults, £6 for Concessions and FREE for children if accompanied by an adult. Once again we will be taking cash payments at the turnstile, but this may change for future matches.
The turnstile will open from 13:30 for access to the ground for spectators, but unfortunately again this week our bar will remain closed as per Tier 2 restrictions. We are extremely sorry for the absence of our bar facility but we are pleased to announce that our KITCHEN WILL BE OPEN to serve take away pies, beverages and snacks etc. After we had correspondence from the Swindon Borough Council that we are allowed to serve takeaway's from our kitchen facility but patrons must adhere to social distancing rules when queuing.
We do have a number NHS QR CODE Posters at the Webbswood Stadium, on entrances and in the ground for spectators to scan on their mobile phones for Track and Trace.
The Track & Trace steward outside the turnstile has a responsibility to ensure when the APP is used on a mobile it registers and if not, or the user does not want to use this NHS QR code, then they must give the steward their details for Track & Trace manually. There will also be a NHS QR poster at the entrance to the Community Room for club officials who will enter the Webbswood Stadium through here.
The NHS COVID-19 app can be downloaded from the Apple App Store or Google Play
All spectators are encouraged to use the NHS QR CODE with their mobile phone, but if they do not use this then they will be asked to give their contact details before entering the Webbswood Stadium. You can download a form, print and complete your details ahead of the match, and then bring this along and hand to the steward on duty. This will help reduce potential queues at the turnstile.
You download a form by clicking HERE.
The steward will also have a form for you to complete if you can't do this ahead of the match but we strongly recommend spectators to either come prepared to scan the QR poster or print and complete this form ahead of the match.
MASK MUST BE WORN AT ALL TIMES INSIDE BUILDINGS WHEN STANDING.
The club has completed a Covid-19 risk assessment and action plan and there will be measures in place for spectators, players, and official's safety, which includes in summary:
• NHS QR code to scan with your mobile
• Please download the NHS Covid-19 Track & Trace App before travelling to Webbswood Stadium
• Spot temperature checks (agreeing to this is a condition of entry)
• Social distancing measures with sign posting, including walkways
• Sanitising stations
• Wall mounted sanitisers
• Reduced seating in the stands
• Kitchen facility will be open for takeaway dinks and snacks
Many thanks and your understanding ahead of the game Saturday and with your help and patience we believe we have the foundation of another safe and successful matchday, take care and stay safe