FIXTURES RELEASED
The 2019/20 Season Fixtures Released | Friday 12th July 2019
Back to blog posts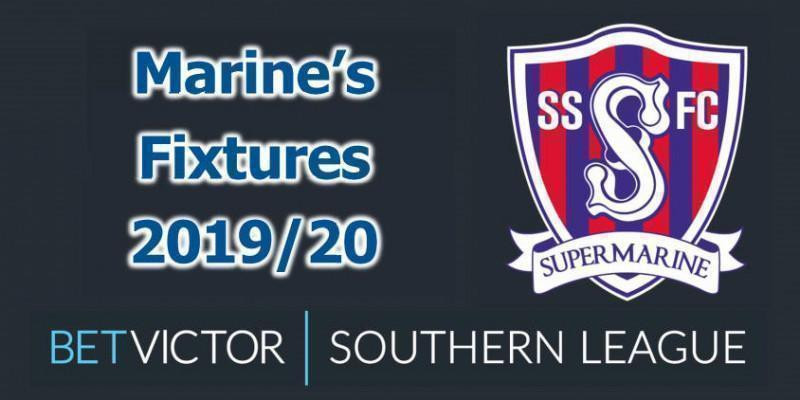 The 2019/20 Fixture List
The forthcoming season fixtures are released at 10am this morning (Friday 12th July) and we open with a home game against Walton Casuals followed by two away matches in the first week. The first on Tuesday 13th August, is fairly local at Hartley Wintney, the second couldn't be any further as we make our longest journey of the season to Truro City on Saturday 17th. At least its early on in the season and not in the depths of winter on a miserable and wet evening in November!
Another away match that could potentially be a difficult journey time wise is the Metropolitan Police. We have been given a Tuesday night fixture in October. The London rush hour will of course mean we will have to leave extremely earlier for what is a fairly short journey of 75 miles!
Other highlights in the first two months of the season see's us face a string of strong contenders for the championship with matches against Truro City, Salisbury FC, Merthyr Town, Poole Town and Taunton Town is successive weeks in August and September!
The full 2019/20 season fixture list is as follows:
Date
Ven
Opponents
Comp
Kick Off
August 2019
Sat 10th
H
Walton Casuals
PDS
3:00pm
Tue 13th
A
Hartley Wintney
PDS
7:45pm
Sat 17th
A
Truro City
PDS
3:00pm
Sat 24th
H
Salisbury
PDS
3:00pm
Mon 26th
A
Merthyr Town
PDS
3:00pm
Sat 31st
H
Poole Town
PDS
3:00pm
September 2019
Sat 7th
FAC
Sat 14th
A
Taunton Town
PDS
3:00pm
Tue 17th
H
Blackfield & Langley
PDS
7:45pm
Sat 21st
FAC
Sat 28th
A
Dorchester Town
PDS
3:00pm
October 2019
Sat 5th
H
Chesham United
PDS
3:00pm
Sat 12th
H
Farnborough
PDS
3:00pm
Tue 15th
A
Metropolitan Police
PDS
7:45pm
Sat 19th
A
Tiverton Town
PDS
3:00pm
Tue 22nd
H
Hayes & Yeading United
PDS
7:45pm
November 2019
Sat 2nd
H
Gosport Borough
PDS
3:00pm
Sat 9th
A
Harrow Borough
PDS
3:00pm
Sat 16th
H
Hendon
PDS
3:00pm
Sat 23rd
A
Yate Town
PDS
3:00pm
Sat 30th
H
Weston-super-Mare
PDS
3:00pm
December 2019
Sat 7th
A
Wimborne Town
PDS
3:00pm
Sat 14th
H
Dorchester Town
PDS
3:00pm
Sat 21st
A
Chesham United
PDS
3:00pm
Thurs 26th
A
Beaconsfield Town
PDS
3:00pm
January 2020
Wed 1st
H
Merthyr Town
PDS
3:00pm
Sat 4th
A
Walton Casuals
PDS
3:00pm
Sat 11th
H
Hartley Wintney
PDS
3:00pm
Sat 18th
A
Salisbury
PDS
3:00pm
Sat 25th
H
Truro City
PDS
3:00pm
February 2020
Sat 1st
A
Poole Town
PDS
3:00pm
Sat 8th
H
Taunton Town
PDS
3:00pm
Sat 15th
H
Metropolitan Police
PDS
3:00pm
Sat 22nd
A
Farnborough
PDS
3:00pm
Sat 29th
H
Tiverton Town
PDS
3:00pm
March 2020
Sat 7th
A
Hayes & Yeading United
PDS
3:00pm
Sat 14th
H
Harrow Borough
PDS
3:00pm
Sat 21st
A
Gosport Borough
PDS
3:00pm
Sat 28th
H
Yate Town
PDS
3:00pm
April 2020
Sat 4th
A
Hendon
PDS
3:00pm
Sat 11th
A
Blackfield & Langley
PDS
3:00pm
Mon 13th
H
Beaconsfield Town
PDS
3:00pm
Sat 18th
A
Weston-super-Mare
PDS
3:00pm
Sat 25th
H
Wimborne Town
PDS
3:00pm