Hendon Preview
Friday 15th November 2019
Back to blog posts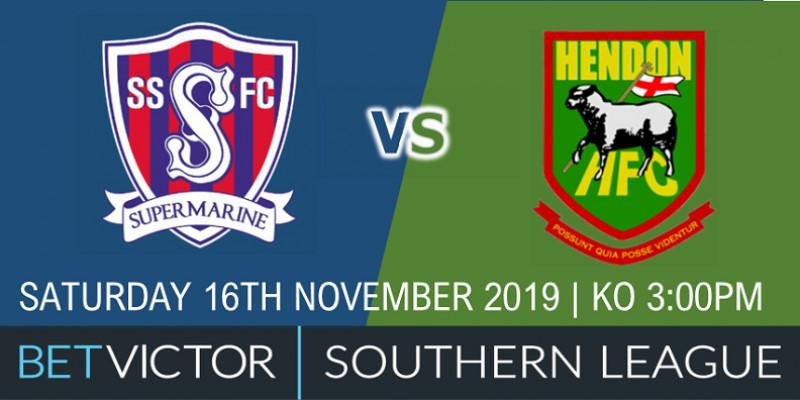 It'll be no easy ride against Hendon!
Manager Lee Spalding has warned his side not to expect an easy ride when Hendon arrive at the Webbswood Stadium on Saturday for their Southern League Premier Division clash tomorrow.
Although the London-based outfit are fourth from bottom having won just three of their 14 league fixtures, they have recently appointed Lee Allinson as the club's new manager and signed a number of new players this week and have won their last two games. Spalding watched on as Allinson took charge of his first game – a 4-0 defeat to Farnborough – before the Silver Jubilee Park side overcame Beaconsfield in the Southern Premier and Leyton Orient in the London Senior Cup.
Pictured below are some photo's from last seasons game at the Webbswood Stadium when we lost 1-0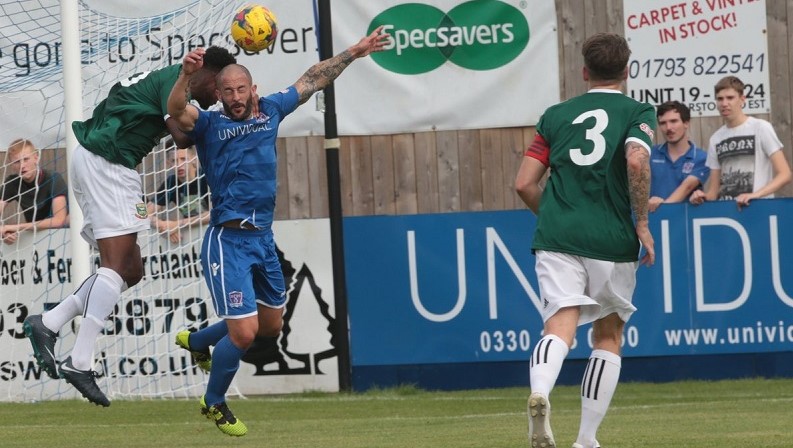 Stuart Fleetwood challenges for the ball
© Jeff Youd Photography
The Marine manager knows Hendon will be a much tougher proposition than their league position suggests, but believes his in-form forwards have the ability to turn the result in the hosts' favour. Spalding said: "I watched them play at Farnborough recently and they got beat comprehensively on the night. "There are things that I could see that we could exploit, but the new manager wouldn't have had time to put his spin on things in his first game.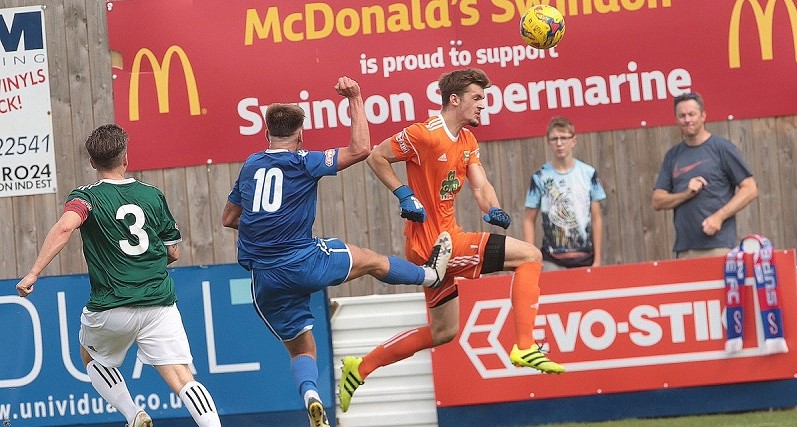 Conor McDonagh challenges the Hendon keeper in the first half
© Jeff Youd Photography
"He's obviously done that now because they've won their last couple. "I would imagine he's looking at making them a lot tougher to beat first of all because when you're down at the bottom, you're not going to be trying to play wide an expansive football. "So they'll be looking to be hard to beat on Saturday, but I think we've got enough quality in the side to unlock them."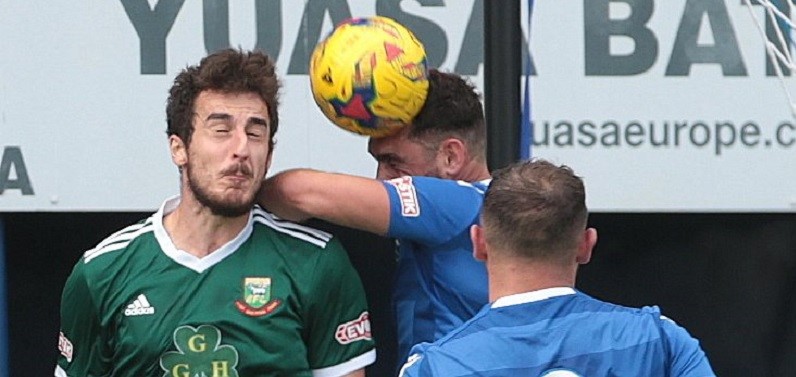 Matt Coupe wins the header with the Hendon striker in close attendance
© Jeff Youd Photography
Those who think Marine are in for a comfortable afternoon should think again, said Spalding. The Marine chief has reinforced the point to his players in training this week and has asked for a repeat of their previous two performances – where the Webbswood Stadium outfit accumulated six points out of six against Gosport Borough and Harrow Borough. A clean sheet would not go amiss either, admitted Spalding as Marine aim to build on their impressive league position of fourth.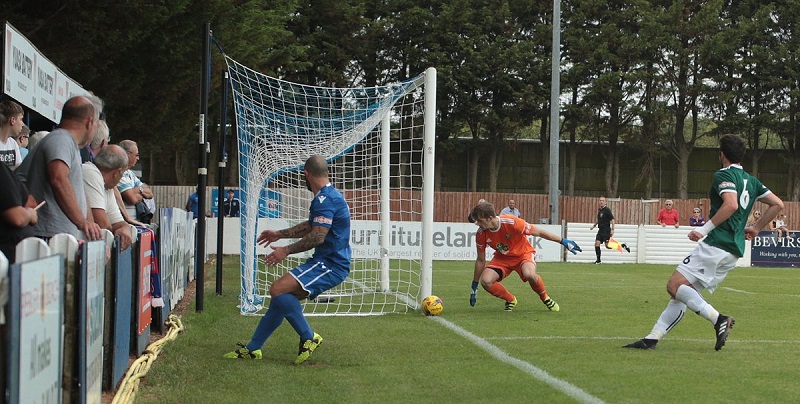 Stuart Fleetwood goes close to scoring an equaliser when he hit the outside of the post in the second half
© Jeff Youd Photography
Spalding said: "They'll be coming to us looking to disrupt us and take what they can out of the game. "They're on the back of two wins, so I would imagine their confidence will be a lot higher than it was when the new manager came in. "It will just be a case of us making sure we do things properly, apply ourselves and make sure our mentality is right. "It's up to us, as the home side, to take the game to them and it's important we play to our strengths and look to exploit their weaknesses."
On the injury front, Marine will still be without Matt Williams who is a 2/3 weeks away from retuning to the squad and Jamie Edge is suspended for one match after picking up his fifth booking of the season last Saturday at Harrow. All the other players are available for selection.
---
Admission Prices & Other Info
ALL PAY AT THE TURNSTILE | OPEN FROM 1PM
Adults | £10
Concessions | £6
U12's | FREE
Programme | £2
Car Parking | FREE