Kane Simpson Signs
New Signing | Sunday 14th July 2019
Back to blog posts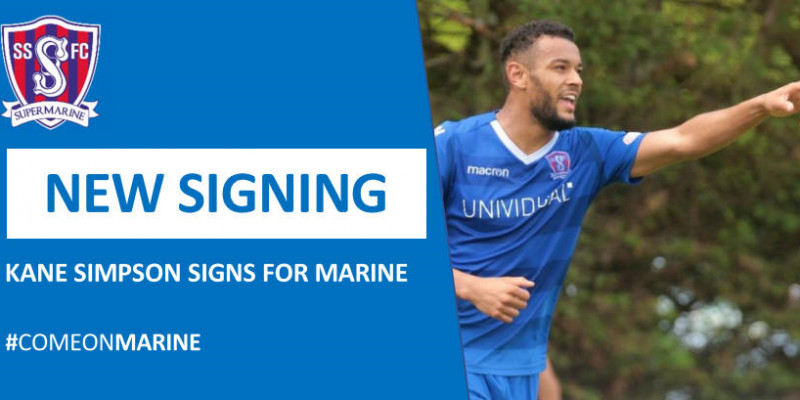 Kane Simpson Signs
Swindon Supermarine Football Club are delighted to announce the signing of forward Kane Simpson who lined up for Evesham United and Frome Town last season. Kane is one of eight siblings, six of whom are boys, with five of them playing football at a good non-league level.
He started last season with Frome Town where he scored 8 goals before joining Evesham United in November 2018, where he joined his brothers Kye and Corey at the Jubilee Stadium and scored 17 goals in 20 games. Last month he had trials at Weymouth and more recently he had a trial game at Cinderford Town against Hereford FC.
Manager Lee Spalding originally spoke with Kane a month or so ago, but he elected to go to Weymouth but with things not working out as planned he returned and came along to join Marine with training last week. He then made a scoring debut in the friendly with Forest Green Rovers Saturday. After the match Spalding agreed terms with Kane and he duly signed ahead of the forthcoming season.