Laverstock Ladies 3 Marine Ladies 4
Tuesday 21st January 2020
Back to blog posts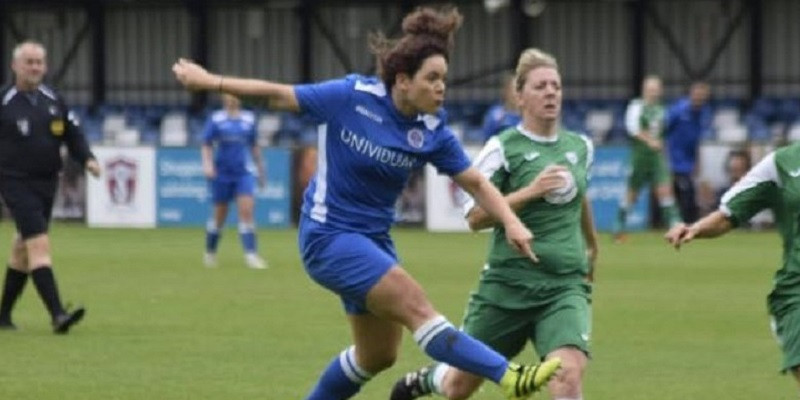 Great comeback by Marine Women
It was the Women's turn to travel to Salisbury on Sunday after the Men's team won there Saturday, and they faced Laverstock & Ford Ladies and they didn't disappoint.
It was not a game for the football connoisseur, a small and boggy pitch making any kind of flowing football a pipe dream. What was on show was a real physical encounter, with both sides putting in a real shift and playing percentage football.
Marine struck first, Dickinson heading home a great corner from Dalgleish but Laverstock hit back twice before half time, both times getting onto loose balls in the Marine box and prodding home.
Things got worse for Marine in the second half, they dropped too deep and Laverstock's centre of midfield buried a shot from the edge of the box to make it 3-1 to the home side.
Marine responded by going for a very attacking formation and were rewarded with three successive goals. The Laverstock keeper could only parry a shot from King and Wilson was there to tap home, then a great cross found Dickinson unmarked in the middle and she slotted home for 3-3.
With less than two minutes on the clock the prolific Dickinson saw the keeper off her line and lifted the ball into the empty net to complete her hat-trick and secure three more valuable points.