Manager & Eight Players Extend Contracts
Friday 19th March 2021
Back to blog posts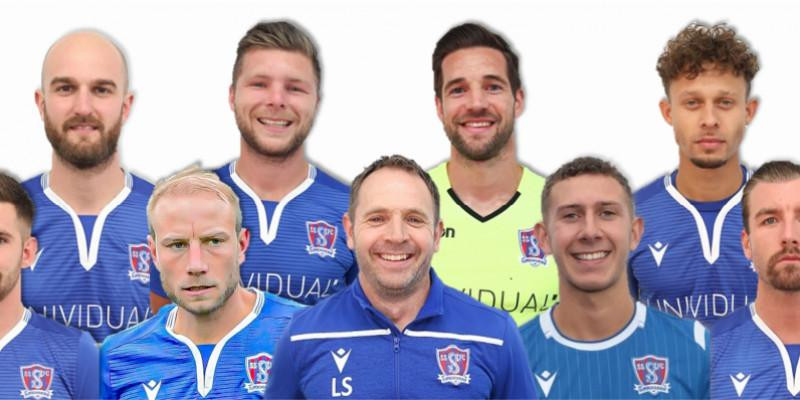 Manager Lee Spalding and Eight Players have extend their contracts until 2022
Chairman Jez Webb and the board of Directors are pleased to announce that Manager Lee Spalding and eight of his current players have agreed terms and extended their contracts until May 2022.
Jez spoke to the Swindon Supermarine media team and said; "I am very excited about Lee Spalding, Jamie Edge, Mat Liddiard, Martin Horsell, Ryan Campbell, Zack Kotwica, David Pratt, Harry Williams and Conor McDonagh all committing to another season at the Webbswood Stadium.
"We are always looking to make further progress both on and off the field as we strive for promotion to the National League South in the not to distant future. These signings will give us a platform to make an attempt to progress in the 2021/22 season."
Manager Lee Spalding also spoke with the media team and said; "I am very excited and pleased with our start of building a competitive squad for the 2021/22 season and will be speaking to the other players at the club from last seasons squad and other players that the management team have identified to build a squad to challenge next season."
Meanwhile the Chairman, Directors and everyone at Swindon Supermarine FC would like to thank our supporters and look forward to seeing our old and new supporters in the coming months, stay safe and take care and if all goes to plan we will see everyone in preseason.