Marine v Farnborough Preview
Friday 11th October 2019
Back to blog posts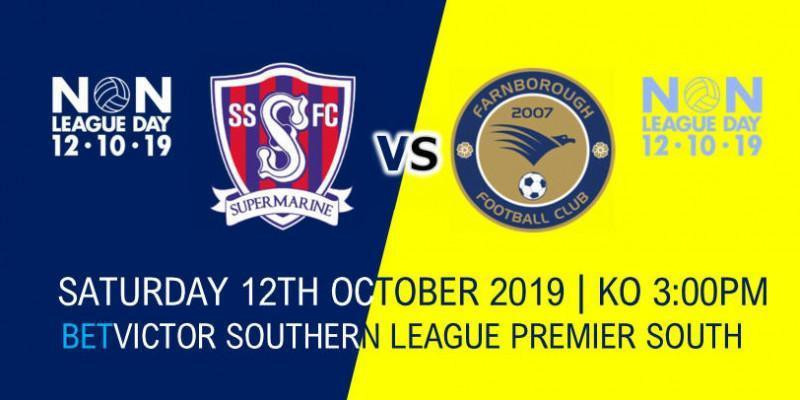 Manager Lee Spalding eyes third straight win
Supermarine manager Lee Spalding is eyeing a third consecutive home win on the annual Non-League Day tomorrow as he aims to turn a "good week into a great one" when Farnborough arrive at the Webbswood Stadium on Saturday.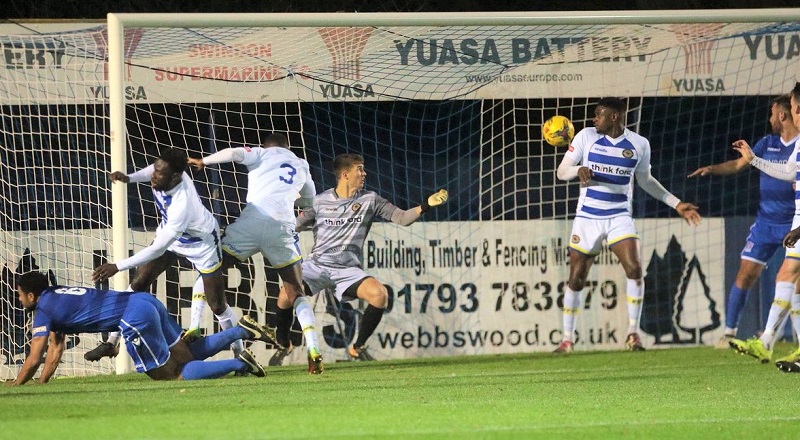 Jerel Ifil scores our first and equaliser against Farnborough at the Webbswood last season © Jeff Youd Photography
Marine edged past Chesham United 2-1 in Southern League Premier Division South last weekend before recording a more convincing 3-0 victory at home to newly-promoted Blackfield & Langley on Tuesday night. The two wins have stretched Marine's unbeaten record in the league to four games and as a result, Spalding's men have surged up to seventh place in the table.
The Marine chief is confident his players will be able to make it three home wins in a row, but only if they meet the same high standards that secured three points in their previous two games.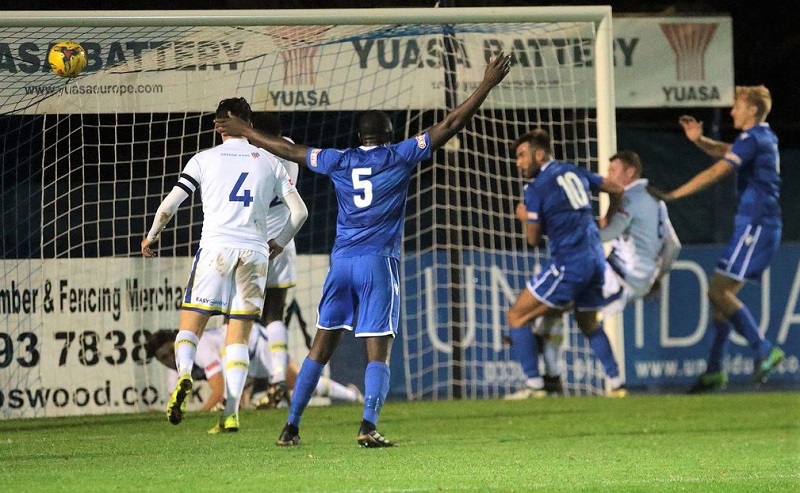 Conor McDonagh scores our second against Farnborough last season © Jeff Youd Photography
Spalding said: "It's been good to get two wins on the bounce, and now we're looking forward to Saturday. "We've had a good week so far, and now we're looking to make it a great week with another win.
"It's just a case of making sure there is no complacency within the group, which I know there won't be. "We have to turn up and make sure we're at the same level we were at in our previous two games. "If we do that, then there's no reason why we can't go into the game confident of picking up another three points."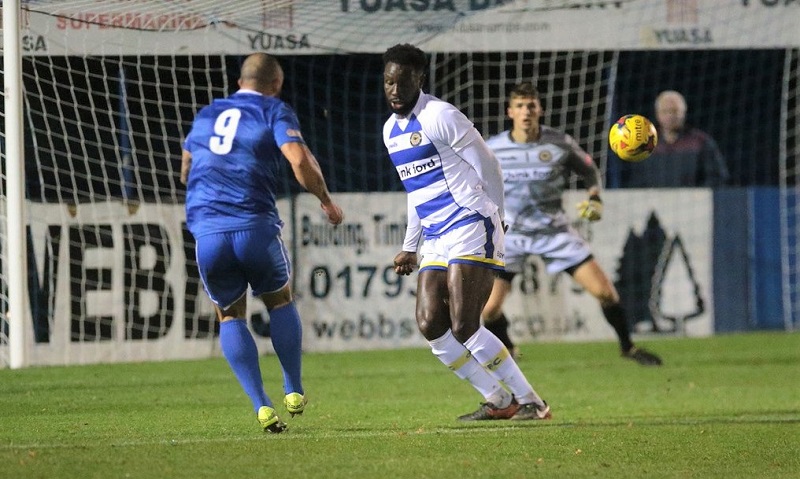 Stuart Fleetwood scores our third goal against Farnborough last season © Jeff Youd Photography
Marine's mini-revival has come off the back of a six-game winless run in the league that featured defeats to Truro City and Poole Town as well as a draw against Wiltshire rivals Salisbury.
Spalding was quick to point out, however, only one of Marine's three league defeats have been by more than one goal as several encouraging performances have often been wasted by poor finishing.
Now that the forwards are looking much sharper, the Marine manager expects his players to continue picking up wins if recent performance levels are coupled with taken chances.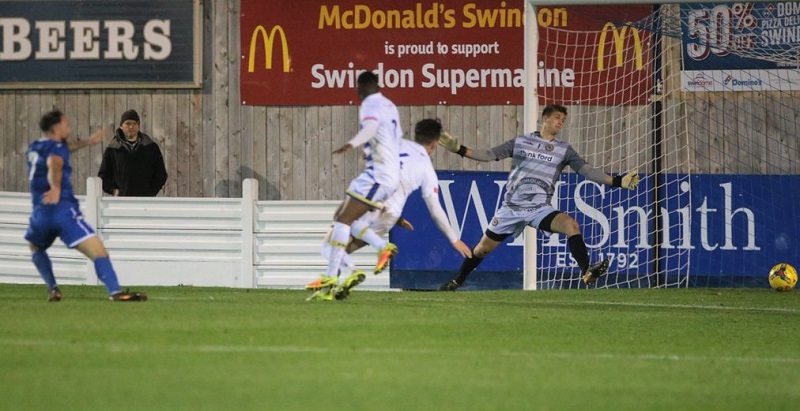 Brad Gray scores our fourth goal against Farnborough last season © Jeff Youd Photography
Spalding said: "I don't think any of the lads had lost any confidence during that run, to be honest. "If you look at the side's we've played so far – I think it's five of the current top six – we've played some very good teams and they've nearly all been away.
"So we've had a tough start, but if you look at our results, we haven't exactly been hammered in any of the games. "The level of performance has been good, it's just a case of missing out on fine margins. "But in the last two games, we've managed to take our chances, the players have worked hard, and things are going well. We just need to build on that now."
Admission Prices & Other Info
ALL PAY AT THE TURNSTILE
Adults | £10
Concessions | £6
U12's | FREE (Only when accompanied by an adult)
Programme | £2
Car Parking | FREE