Marine vs Walton Preview
Friday 9th August 2019
Back to blog posts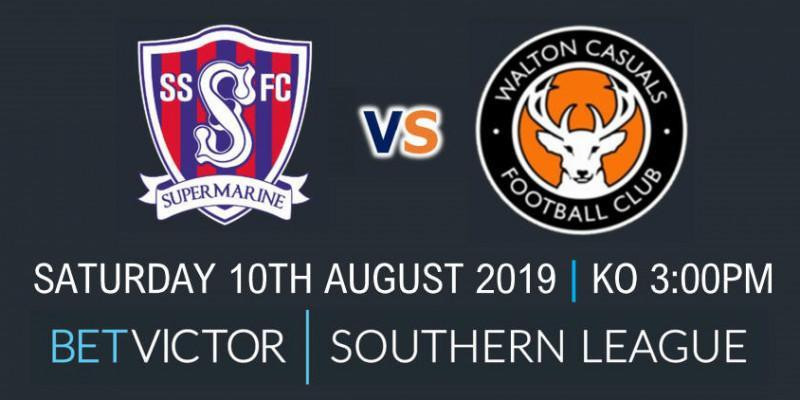 MARINE vs WALTON CASUALS
Marine host Walton Casuals in their first league game of the 2019/20 season and manager Lee Spalding reports that he has a full squad to pick from which includes most recent signing, midfielder Joe Turley. Also included is our top goalscorer last season who has missed a lot of our preseason work having broke a bone in his foot towards the end of last season. Whilst his injury has cleared up and he is fit to play he is just lacking match sharpness and fitness which will hopefully come over the next few weeks.
Preseason has gone very well with a number of competitive matches that included two football league sides in Swindon Town and Forest Green Rovers. Like wise our opponents tomorrow Walton Casuals have also had a good preseason and with a new manager in former Kings Langley boss Steve Conroy at the helm and a number of new recruits. He will be looking to build a side that he hopefully goes slightly better than Langley did last season who finished just outside the playoffs!
Our two matches last season ended with a win a piece. Early in the season we were defeated 3-1 and can put that down to a disastrous 20 minutes or so before half-time where we conceded three goals before Conor McDonagh scored a late consolation goal. In the return fixture back in March we won 2-1 with goals from Henry Spading and another from our top scorer last season, Conor McDonagh.
We look forward to another competitive and difficult match with the 'Stags' but hopefully we can come out on top and win our opening game of the season, good luck to all the staff and players.
Review Marine supporter Dave Martin talking to the Walton Casuals website about tomorrows match.