Match Predictor Quiz Update - Week 9
Wednesday 10th October 2018
Back to blog posts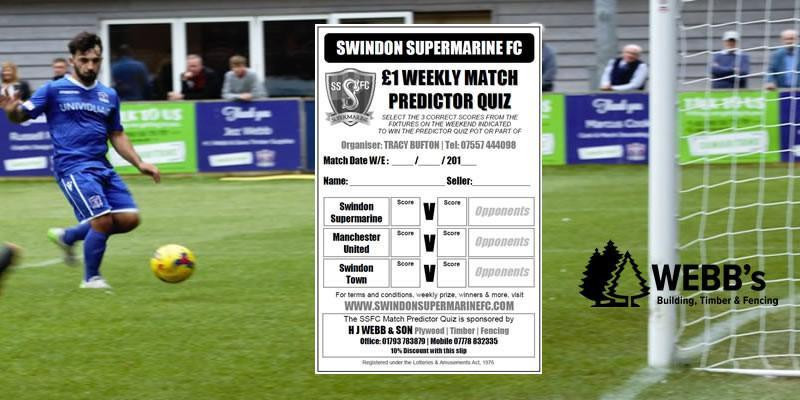 The Match Predictor Quiz pot wasn't won last week so it continues this coming weekend and the pot moves up to £800 and there are only TWO matches to predict again this week.
The two matches to predict are:
Marine (20th) v Weymouth (1st)
Exeter City v Swindon Town
You can enter by buying a ticket from one of our sellers, including staff and players or alternatively download the multi entry Predictor Quiz Sheet below, then enter your scores and attach to an email before returning it to supermarinefc@aol.com. We can then make arrangements for payment afterwards.
Additionally, if you are in a position where you can sell the Match Predictor Quiz tickets each week then please make contact with the club at supermarinefc@aol.com and you will receive 50% commission for every ticket sold over ten.
IT COULDN'T BE EASIER….
Click Match Predictor Sheet to download