Match promotion Offers
Monday 14th January 2019
Back to blog posts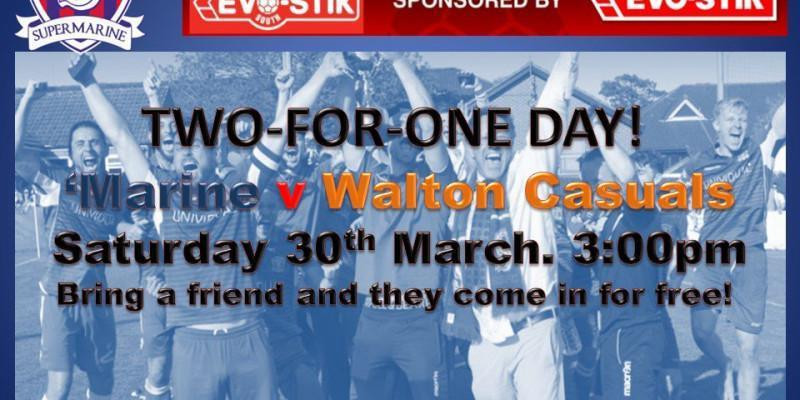 The Swindon Supermarine board and committee are excited to announce that the following two home games at the Webbswood Stadium will have special promotions.
Saturday 30th March versus Walton Casuals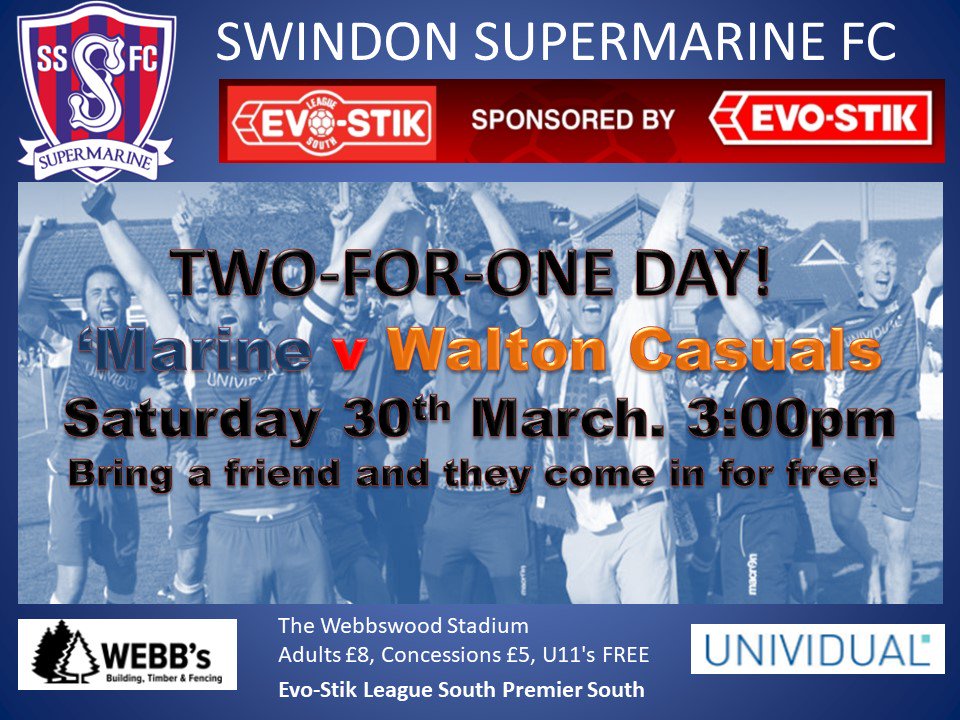 Saturday 13th April versus Metropolitan Police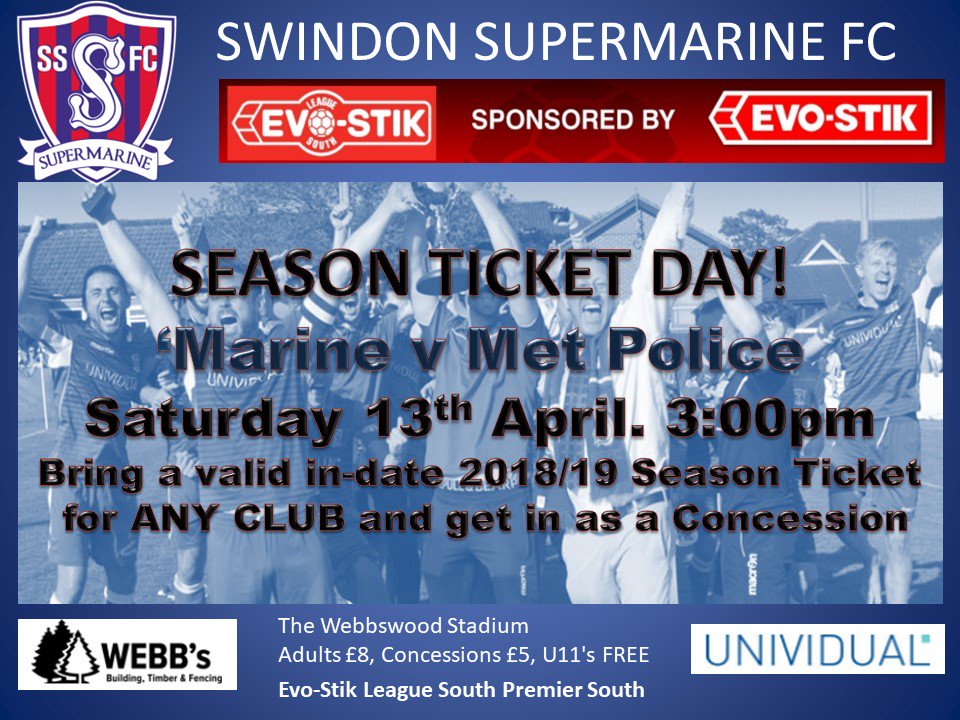 On the 30th March against Walton Casuals we have made it a 2-for-1 day. So come along as normal, but if you bring a friend, partner, family member etc then they come in for FREE, or split the cost between the two of you.
On the 13th April against the Metropolitan Police we have nominated as our Season Ticket Holder day. If you have a valid 2018/19 season ticket for ANY other club then you are welcome to attend this game for a Concession entry price of just £5. Just make sure you show your Season Ticket to the turnstile operator.