Player Update
Wednesday 19th June 2019
Back to blog posts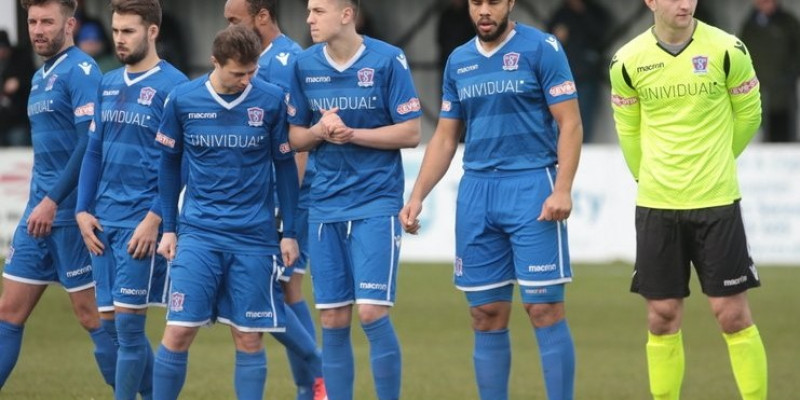 Having captured eight players and the nucleus of the squad on contract for the 2019/20 season in goalkeeper Martin Horsell, defenders Michael Hopkins, Matt Williams and Mat Liddiard, midfielders Jamie Edge, Calvin Dinsley, and strikers Stuart Fleetwood and Conor McDonagh, manager Lee Spalding has held talks with the non-contract players that finished the season at the Webbswood Stadium and most have committed to re-sign for Marine.
Players re-signed for 2019/20
With the 2019/20 Southern League registration forms only being released last week, and with last Saturday the 15th June being the first day any club could register a non-contract player, manager Lee Spalding has to date re-signed, Joe Shepherd, Ryan Campbell, Brad Gray, Dave Bampton and Matt Coupe who will also take on the role as Player Coach next season. There are three other players that have committed to sign for Marine for next season but are currently away on holiday.
Leaving the Club
After having discussions with all the players, currently there are two players that have left for other clubs, one has retired and one has left and returned to New Zealand. The players moving on are winger Joe Selman who has signed for Southern League Division One South side Thatcham Town, whilst midfielder Connor Thompson has joined Hellenic League side Fairford Town. Defender Jerel Ifil has hang his boots for a second time and goalkeeper Josh Hill has returned to New Zealand where he played before joining us in 2017.
New Signing
The first of what Lee hopes to be three new signings this month is his son Louis Spalding who played for Cirencester Town last season having been released by Swindon Town in May 2018. He is a left sided defender who like to get forward and support the midfield and strikers at every opportunity. Welcome to Marine Louis.
Lee is confident that there will be at least two other new signings that will put pen to paper when they return from holiday and start preseason training in a couple of weeks.