Player Update - July 27th
Monday 27th July 2020
Back to blog posts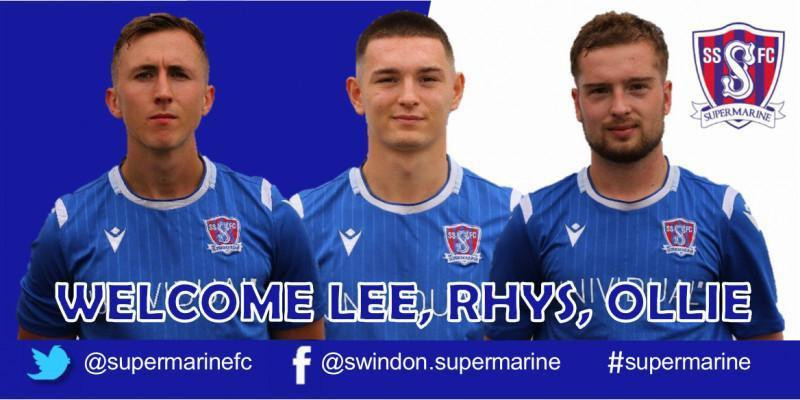 MARINE SIGN TRIO OF PLAYERS
Manager Lee Spalding is pleased to announce a trio of signings this past weekend. After training with the club over the past four weeks midfielders Lee Marshall, Rhys Wells and Ollie Rejeck have agreed terms and signed Southern League forms.
All three have one thing in common and that is that they have all came through the Swindon Town Academy in the last few years.
Lee Marshall made four appearances for the Town, making his league debut as a substitute at Luton in 2013. After his release from the Town he joined Bath City in 2016 and then signed for his first stint at Marine in 2017. After making nine appearances in the 2016/17 season he left Marine to make a single appearance for North Leigh. He never played in the next two seasons but has now returned to push for a place in this seasons squad.
Rhys Wells came through the Swindon Town Academy and was released earlier this summer and will now be looking to kick start his career with Marine and hopefully a place in the first team squad this season.
Ollie Rejek's career has taken a similar path to Rhys', although a couple of years earlier. He did sign for Marine last season but never made an appearance and was duel registered with Hellenic League Premier Division side Shrivenham Town. He played a part in there successful 2019/20 season where they finished fourth. Having gained more experience from playing regular last season he is now looking to play at a higher level with Marine and is hoping for an opportunity to do so.
Welcome to Marine Lee, Rhys and Ollie.