RIP Sid Mills
Sunday 20th October 2019
Back to blog posts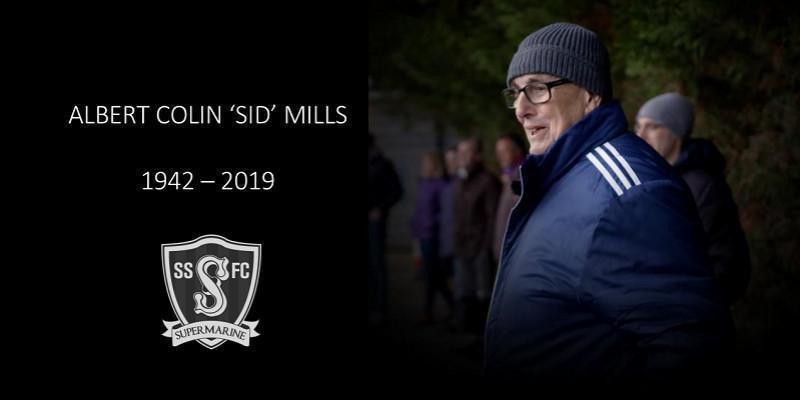 RIP ALBERT COLIN 'SID' MILLS
The Swindon Supermarine Football Club family is saddened to learn of the passing of our Club stalwart Sid Mills yesterday.
Sid was instrumental in the successful merger of Swindon Athletic and Supermarine in 1992. He played a significant part in the history of our Club and was loved by all of us here at the Webb's Wood Stadium.
Our thoughts and prayers are with all Sid's family especially his wife Glad, Debbie and Paul and grandchildren.
Details of Sid's memorial service will be communicated as soon as the club knows.
RIP ALLAN MACKEDDIE
The club are also saddened to hear that Swindon Supermarine supporter, Allan Mackeddie also recently passed away whilst on holiday in Ireland. He was a great supporter of Chelsea and Marine and many of the Marine supporters would have known him at the football club.
Our thoughts and prayers are with Allan's family at this very sad time. Allan's memorial service will be at 3pm on Monday 28th October at the Kingsdown crematorium and all are welcome to come along and say farewell.