Risk Assessment & Action Plan
Monday 24th August 2021
Back to blog posts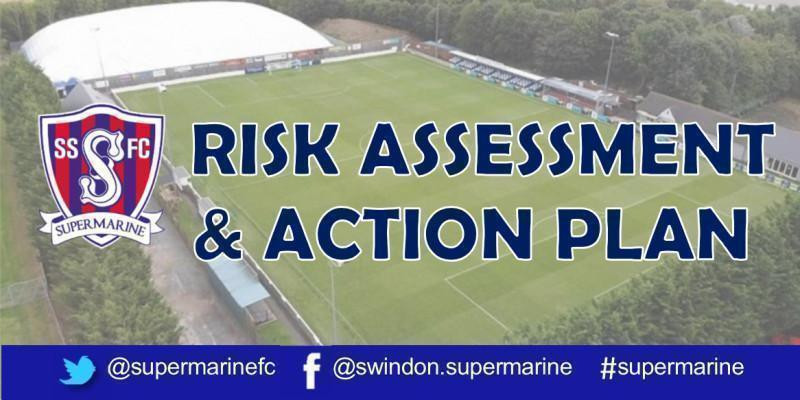 RISK ASSESSMENT & ACTION PLAN
FOR SPECTATORS RETURNING TO THE WEBBSWOOD STADIUM
From Saturday 29th August spectators will be allowed to return to the Webbswood Stadium
Football returns to the Webbswood Stadium this coming Saturday with spectators in attendance for the first time in just over 5 months.
The ground will have a reduced capacity of 300 for the game against Chippenham Town as per FA guidelines under Stage 1 of allowing spectators to return to the Webbswood.
Admission for the match will be £10 for all Adults and Children U12 accompanied by an adult are Free. For this game we will be taking cash payments at the turnstile but this may change for future matches.
If we were to reach a 300 attendance then of course there will be no further spectators allowed. The turnstile will open from 1pm for access to the ground for spectators.
The clubhouse bar will be open on Saturday from 1pm with entry only via the Community Room and exit from the Clubhouse with the route clearly signposted.
Unfortunately the kitchen will not be open for this match against Chippenham. An opening date will be reviewed ahead of the following game before September 5th against Stratford Town.
Both home and away spectators are asked to complete their contact details ahead of the game if they attending this Saturday 29th August.
You can do this by clicking HERE to download the form. Then you can print the form, complete and bring along with you to help reduce a queue and potential congestion at the turnstile.
The completed form should then be handed to the steward on duty at the turnstile entrance. The steward will also have a form for you to complete if you can't do this ahead of the match but we strongly recommend spectators to print and complete this ahead of matchday, and don't forget to bring it with you!
The club has completed a Covid-19 risk assessment and action plan and there will be measures in place for spectators, players, and official's safety, which includes:
• One-way system for the clubhouse
• Track and trace measures
• Spot temperature checks (agreeing to this is a condition of entry)
• Social distancing measures with sign posting, including walkways
• Sanitising stations
• Wall mounted sanitisers
• Reduced seating in the stands
Many thanks and your understanding ahead of the game Saturday and with your help and patience we believe we have the foundation of a successful day and a move to Stage 2 of the FA guidelines and a potential ground capacity of 600 if it's needed?