Supermarine Youths are a FA Charter Standard Youth Club
Thursday 13th December 2018
Back to blog posts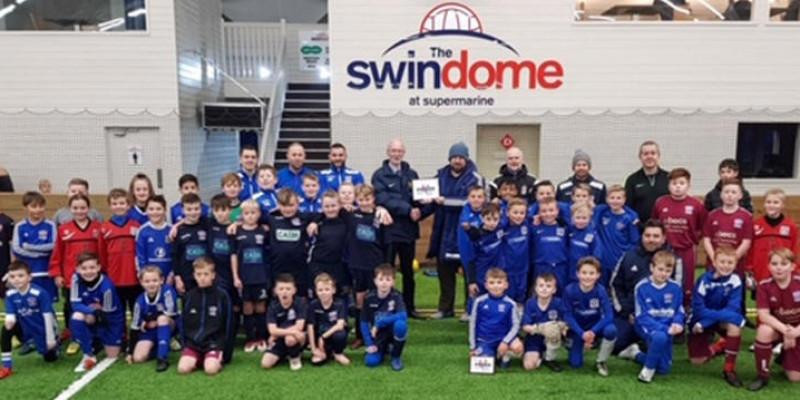 Wiltshire County FA attended Swindon Supermarine Youth to officially hand over the FA Charter Standard Youth Club award that the club recently achieved.
The award was presented by Wiltshire County FA Life Vice President Ian Hibbard and was presented to the key members of the club at the fantastic Swindome facility at the clubs home in South Marston.
The club currently host 11 Youth teams from the ages of U7 – U15 with the club supported by a committed committee and coach volunteer base and it has been a pleasure to work with the club to achieve the status.
Tim Hall, Football Development Officer at the Wiltshire FA commented, "It was great to see the club officially presented with the Charter Standard status recently and it was the culmination of lots of hard work from the clubs key members."
"From the outset of discussions with the club it has as been evident to see the enthusiasm and effort that is put in on a daily basis to ensure the club delivers an excellent environment to all of its players & parents and a lot of hard work has gone in from all to achieve this award which is fully deserved. A special mention to Club Secretary Nick Cope for the role he has played in seeing the award given to the club."
For more information on the club please check them out across various media or contact club secretary Nick Cope.
Website: Swindon Supermarine Youth FC
Facebook: Facebook
Contact: Nick Cope (Club Secretary) - 07788 755947 / email