Swindon Supermarine Supporters Evening
Monday 7th October 2019
Back to blog posts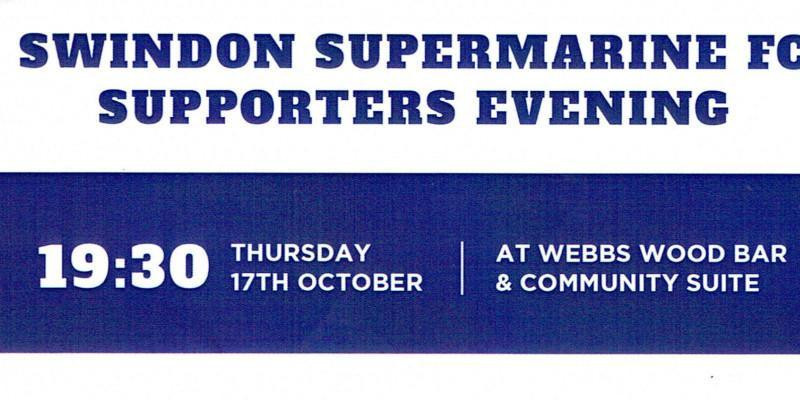 OPEN TO ONE AND ALL
Swindon Supermarine FC are holding a forum for supporters and friends of the club on Thursday October 17th from 7:30pm at the Webbbswood Stadium bar and community suite.
There will be a panel taking a Q&A session answering questions and discussing the future of the club. There will also be a screening of an exciting short film about our club and interviews with some of the people who make what the club is. The evening would not be complete without the complimentary drinks and light refreshments, which will be available.
The panel will consist of the following personnel:
Jez Webb - Chairman
His vision over the next 5-years and his plans to develop the Webbswood Stadium
Lee Spalding - First Team Manager
His views on our squad and what he has planned to challenge for promotion over the coming seasons
Kerry Walklett - Women's & Academy Manager
The planned growth of the Women's football team at Supermarine and the background to our new Academy setup
Cherie Ann-Baxter - Main Sponsor
Sharing insights into what a sponsor like UNIVIDUAL expects and why they sponsor Swindon Supermarine FC
Please come along on the evening and see what the club's vision is and also have a chat and a drink with the Chairman and his team.