The Sid Mills Stand
Thursday 7th November 2019
Back to blog posts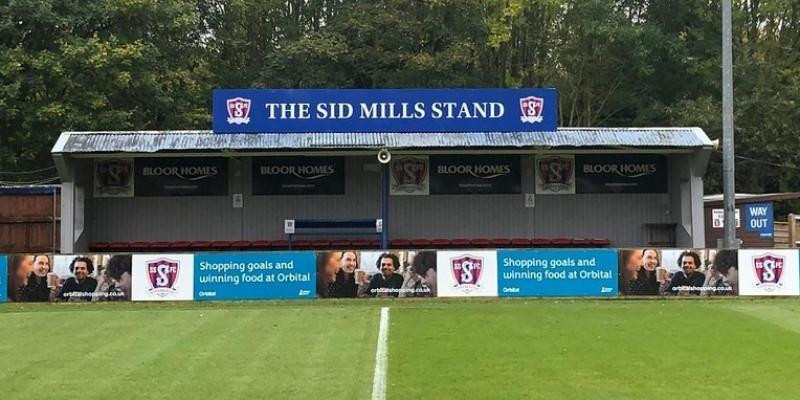 THE SID MILLS STAND
After Sid's memorial service yesterday his family and friends went on to the Swindon Supermarine FC Clubhouse and Community Room for his wake and also the opening of the 'Sid Mills' stand. The club also unveiled a commemorative plaque inside the stand which details in writing the support Sid gave the club over the past thirty years and more. This reads as follows.
Albert Colin Mills, know to us as 'Sid' was a founding member of the Swindon Supermarine FC family. Leading a group of Vickers Armstrong employees, Sid and young apprentices built this very stand, in the early 1970's.
Sid later played a significant role in the merger of Swindon Athletic FC and Supermarine FC in 1992, to form the club as its known today. In October 2019, the club named this stand in Sid's honour, as a small thank you for his outstanding contribution to our history.