VACANCY | KIT MANAGER
Wednesday 12th May 2021
Back to blog posts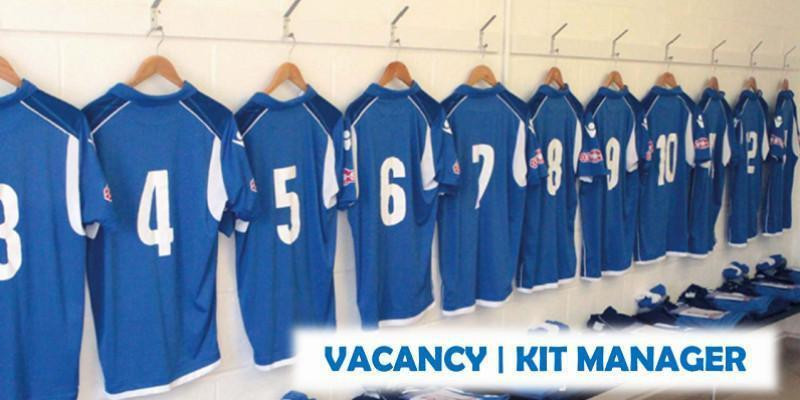 VACANCY | PART-TIME FIRST TEAM KIT MANAGER
Swindon Supermarine FC play in the Southern League Premier South and are looking to appoint a voluntary part-time Kit Manager ahead of the 2021/22 season.
The part-time role will certainly suit a supporter wanting to get more involved on match days and become part of an ambitious team as the club looks forward to the 2021/22 season.
Overall Objective
To ensure the effective delivery of all kit and equipment requirements for the first team squad on matchdays and occasionally on training days. An experience kit manager would be welcomed but not essential as full training will be given.
Main Objectives
• Attend home/away games, ensuring the effective logistical planning for all required kit and equipment in accordance with our team management and coaching requirements.
• Prepare the changing room for a first team fixture, laying out kit, drinks etc.
• Keeping on top of ensuing an adequate stock of sock tapes and accessories with the medical team.
• To organise all kit and equipment etc for away travel and transport this to the away ground. Own transport is essential for travel to some away games when the club does not travel via coach. 'Expenses will be paid when using own transport for away games.'
• Ensure the kit is packed away for laundry post-match. The kit manager will have responsibility for the kit being cleaned. 'There are various options for cleaning the kit which will be discussed.'
• Maintain the quality and cleanliness of all the kit and equipment.
• To ensure that the Club is professionally represented and that all the league and club approved guidelines are adhered to.
• Provide support to the management team as and when always required.
Essential
• Proven track record in demonstrating reliability and confidentiality.
• Friendly, well-organised with the ability to 'multi-task' and 'perform well under pressure'.
• High levels of 'professionalism' and 'integrity.'
• An excellent team player, work in the spirit of a 'team' with our management and coaching staff at the club.
• Possess strong 'time management' and a 'flexible approach to work', understanding the requirement to work weekends and evenings.
If you have an interest in this position, please apply by email to Football Secretary Keith Yeomans mailto:footballsecretary@swindonsupermarinefc.com