Tom Ponting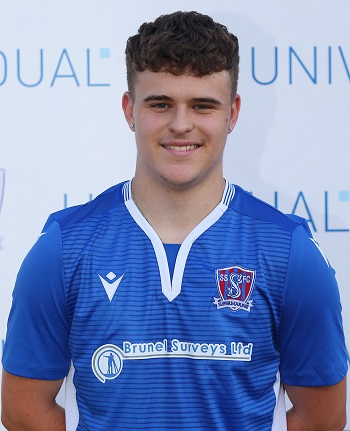 Position: Forward
Previous Clubs: Cirencester Town U18's, Cirencester Town Development
Profile: Tom is another success story coming out from the Cirencester Town teams. He was a big part of the U18's last season and made six appearances for the Development side. He has always led the line in scoring goals and is able to score goals from all ranges.
Tom's power and pace will see him a threat to a lot of defenders next season and we are really looking forward to seeing him start where he left of at Cirencester by continuing to get on the score sheet.
A great signing for the team and we look forward to seeing Tom in the colours of Supermarine come match day.
Sponsors:
Grayson's Window Cleaning