Gosport Borough 2 Marine 1
Southern League Premier South | Saturday 16th February 2019
Back to blog posts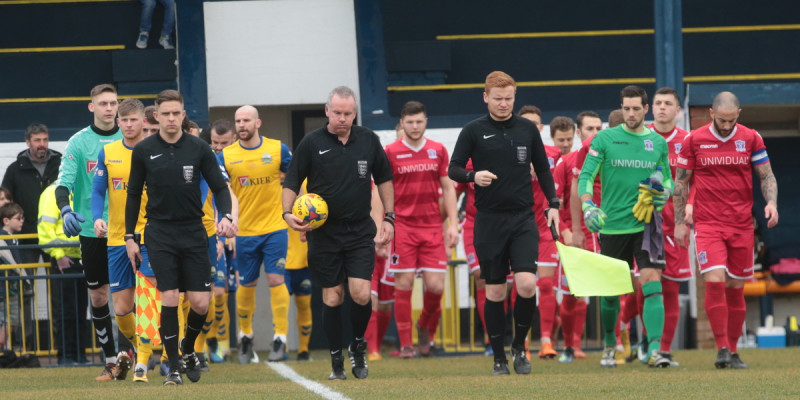 This is an advert on behalf of BetVictor, to sign-up click here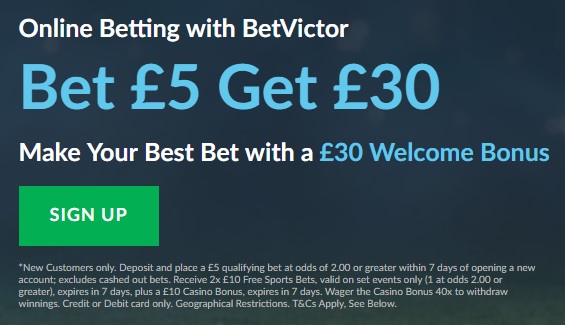 Gamble responsibly. Club officials and players cannot bet on football matches
Match Report
by Brian Davis (Media & Press Officer)
The game wasn't much of a spectacle with both teams creating few chances of real note. Conor McDonagh swung over two early crosses from the right but on both occasions, Stuart Fleetwood just couldn't get enough on them to direct them towards goal before Joe Lea played over a low ball to Charlie Davis who hit a curling 18-yard effort away from Martin Horsell into the far corner of the away sides net. Patrick Suraci and Henry Spalding both missed the target with efforts from distance shortly before the half time whistle.
HT 1-0
Early in the second half Horsell's long kick downfield was missed by the home defence and as Fleetwood advanced on goal, he was unlucky to see a recovering home defender nip the ball off his toes and over for a corner. McDonagh curled an effort over the bar as Spalding's men came out all guns blazing to start the second half playing all the football and it paid off shortly ahead of the hour mark when following a half clearance from a corner, McDonagh fired a low effort towards goal that was steered into the back of the net from a couple of yards out by Mat Liddiard.
Spalding missed the target again with a curling effort and the home side were finally able to get some of their own possession again after surviving the early onslaught from Marine. Suraci somehow saw his low cross roll right across the face of goal with nobody able to finish as McDonagh failed to hit the target again with a rising near post drive.
Second half substitute Tony Lee was the difference maker as after Horsell had made two superb point blank saves, Lee Spalding's side failed to react quick enough as Lee stabbed home from 8-yards out to score what would prove to be the winner and secure three crucial points towards survival for the South Coast Side.
Patrick O'Flaherty flapped at a cross and as Ryan Campbell was sliding in at the back post he probably didn't expect to receive the ball but after the keeper missed it, Campbell could only steer his effort against the base of the post. Campbell then headed wide and substitute Josh Parsons, back in the squad after his two goal midweek Wiltshire Senior Cup appearance volleyed over with the last kick of the game.
FT: 2-1
After the game manager Lee Spalding was left disappointed after his Supermarine team lost 2-1 at Gosport Borough Saturday afternoon. He said: To be fair, we never started the game well. They were the better team in the first-half – and we were a couple of yards off the pace. We changed a couple of things around at half time, I thought we started the second half well. We got ourselves back into the game by playing some good football.
We then had a couple of opportunities to get ahead, but never took them. It was massively disappointing to concede from a corner, and we couldn't really create anything after that. It was a case of scrapping until the end. It's a disappointing result – parts of our game were good, but our first-half performance didn't warrant a win. We now must concentrate on our next game, which is key now, said Spalding.
We're at home, and we need a reaction. It's a game we need to win. The league is tight and Dorchester are not far behind us now, it's a case of us losing a couple of games and suddenly teams around us winning. If it continues, we could be near the relegation area. But, if we win a few, we could be in and around the play-off spot. It could go either way, but right now we just need to put all of our efforts into making sure that we are ready for next weekend.
ATT: 287
Match Gallery
Match Video's
Keeper Martin Horsell post match
Courtesy of Your Sport Swindon
Match Statistics
GOSPORT BOROUGH
Manager: Craig McAllister
Line-up: 1. Pat O'Flaherty 2. Sam Roberts 3. Alex Lafleur 4. Joe Lea 5. Joe Byrne 6. Mike Carter 7. George Barker (16. Dave Jerrard 75') 8. Charlie Davis © 9. Craig McAllister (14. Tony Lee 65') 10. Ryan Pennery (12. Matt Tubbs 85') 11. Pat Suraci
Subs not used: 15. Sam Lanahan 17 Connor Hoare
Goalscorer: Charlie Davis 29', Tony Lee 74'
Star Man: Charlie Davis
Cards:
None

None

None

SWINDON SUPERMARINE
Manager: Lee Spalding
Line-up: 1. Martin Horsell 2. Connor Thompson 3. Michael Hopkins 4. Mat Liddiard 5. Jerel Ifil 6. Matt Williams 7. Henry Spalding 8. Brad Hooper (16. Josh Parsons 80') 9. Stuart Fleetwood © 10. Conor McDonagh 11. Ryan Campbell
Subs not used: 12. Joe Selman 14. Matt Coupe 15. Dan Williamson 17. Zak Westlake
Goalscorers: Matt Liddiard 54'
Star Man:
Cards:
None

None

None

Match Officials:
Referee: John Pike
Assistant Referees: Dave Ellis, Tom Price
Southern League Sponsor