James Harding signs for Marine
Thursday 19th May 2022
Back to blog posts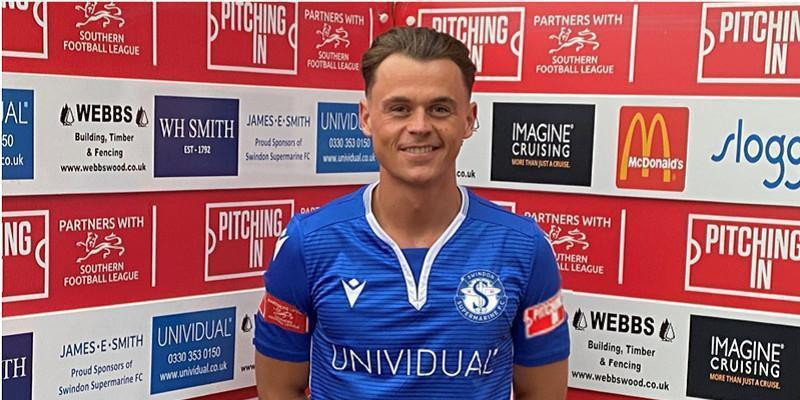 Manager Lee Spalding is pleased to announce his first new signing for next season with striker James Harding signing contract forms for the 2022/23 season. He was in his second spell with Yate Town last season having joined them from Southern Premier Central side Stratford Town just after the start of the season, scoring 21 goals in all competitions for the Bluebells as they finished the league in seventh place, missing out on the league playoffs by seven points.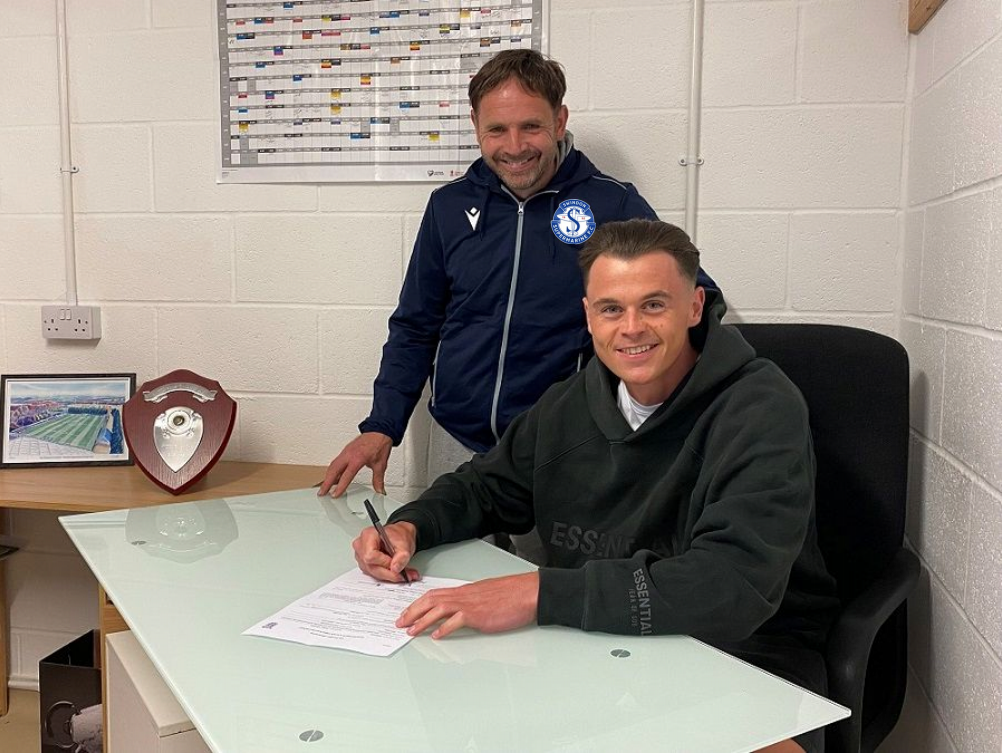 Manager Lee Spalding looks on as James signs for Marine
James has also played Hungerford Town prior to Stratford and scored a couple of goals at the Webbswood Stadium in a preseason friendly win in 2019. Welcome to Marine James, we hope your time with the club will be an exciting and rewarding adventure for you and the football club.