Marine 0 Chesham United 0
Evo-Stik Premier South | Saturday 2nd March 2019
Back to blog posts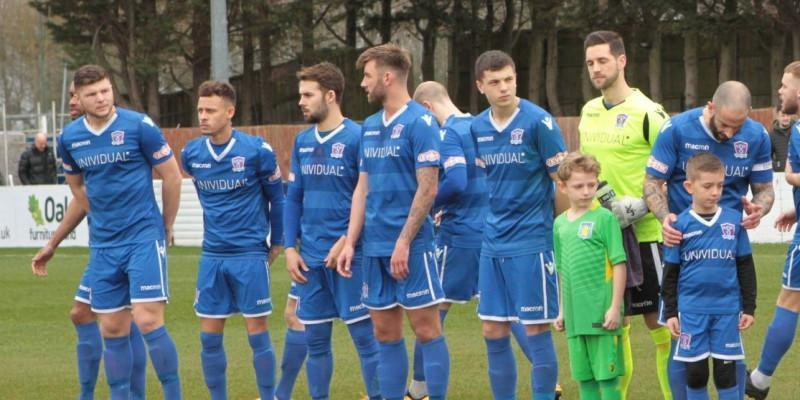 This is an advert on behalf of BetVictor, to sign-up click here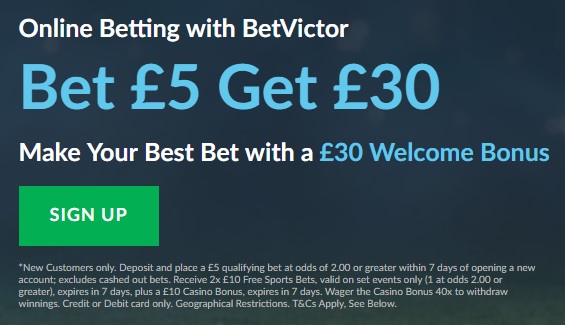 Gamble responsibly. Club officials and players cannot bet on football matches
Match Report
by Brian Davis (Media & Press Officer)
Swindon Supermarine earned a well-deserved point playing with only ten men for over an hour after Conor McDonagh was sent off. Referee Jack Clench was centre of attention for most of the game as he also gave a penalty to the home side and ruled out a goal for the visitors.
The controversial game started quietly and the games first real talking point came when Chesham had the ball in the net after 19 minutes but the linesman was quick to flag after spotting a foul on home keeper Martin Horsell. It wasn't clear to see on the first look but replays clearly showed Horsell being infringed whilst Eoin Casey won his header and followed it in. The linesman on the dugout side was extremely quick to flag for the offence and after consulting with Clench, the goal was ruled out.
Twelve minutes later Clench sent off Conor McDonagh when in Oscars week, United defender Lewis Rolfe cleverly fell to the ground in a tussle with the striker on the edge of the area. After consulting with the assistant it appeared McDonagh would receive a yellow, after the lengthy talking to but Clench produced his red card much to the surprise of everybody in the Webbswood.
Replays later showed that McDonagh was actually impeded by Rolfe before the tussle ensued where McDonagh was seen to have only pulled his opponents shirt and pushed him in the back.
There were earlier chances for Ryan Blake that was comfortable for Horsell and Fleetwood got into a great position but nobody followed in on his centre and Liddiard headed straight at Ben Goode for what were the only real football talking points of a first half dominated by the officials.
HT: 0-0
The second half wasn't much different and it wouldn't be long before Clench was at the centre of things again when Ryan Campbell was brought down in the box and the man in charge had no hesitation in pointing to the spot for what would be a huge bonus for Lee Spalding's ten men but Brad Hooper's low struck penalty was too close to Goode who saved easily and Fleetwood's rebound went over the bar.
Chesham enjoyed lengthy possession and a number of corners but failed to create any clear cut chances against the ten men who held on handsomely and in the end, somewhat comfortably.
FT: 0-0
Attendance: 233
Post Match
Match Photo's
Top Photo: Marine waiting the Prematch hand shake
Match Video's
Post match with new signing Calvin Dinsley
Post match with skipper Stuart Fleetwood
Match Statistics
SWINDON SUPERMARINE
Manager: Lee Spalding
Line-up: 1. Martin Horsell 2. Dan Williamson 3. Michael Hopkins 4. Jamie Edge 5. Mat Liddiard 6. Matt Williams 7. Henry Spalding (15. Joe Selman 80') 8. Brad Hooper (14. Calvin Dinsley 71') 9. Stuart Fleetwood © 10. Conor McDonagh 11. Ryan Campbell
Subs not used: 12. Matt Coupe 16. Dave Bampton 17. Jerel Ifil
Goalscorers: None
Star Man: Mat Liddiard
Cards:
Jamie Edge 30'

Conor McDonagh 27'

None

CHESHAM UNITED
Managers: James Duncan & Michael Murray
Line-up: 1. Ben Goode 2. Jeanmal Prosper 3. Luke Warner-Ely 4. Adam Martin © 5. Kieran Murphy 6. Lewis Rolfe 7. Billy Addock (15. John-Prince Rylah 77') 8. Bradley Clayton 9. Eoin Casey 10. Ryan Black (12. Jefferson Louis 64') 11. Dave Pearce (16. Louis Heneghan 77')
Subs not used: 14. Ronny Mfinda 17. Michael Murray
Goalscorers: None
Star Man: Ben Goode
Cards:
None

None

None

Match Officials
Referee: Jack Clench (Bristol)
Assistant Referees: James Hooper (Bristol), Simon Turner (Bristol)
Match Sponsors
Match Sponsor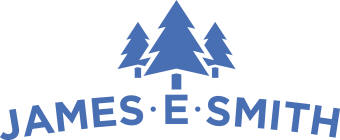 Southern League Sponsor