Marine 0 Swindon Town 3
Preseason Match | Friday 5th July 2019
Back to blog posts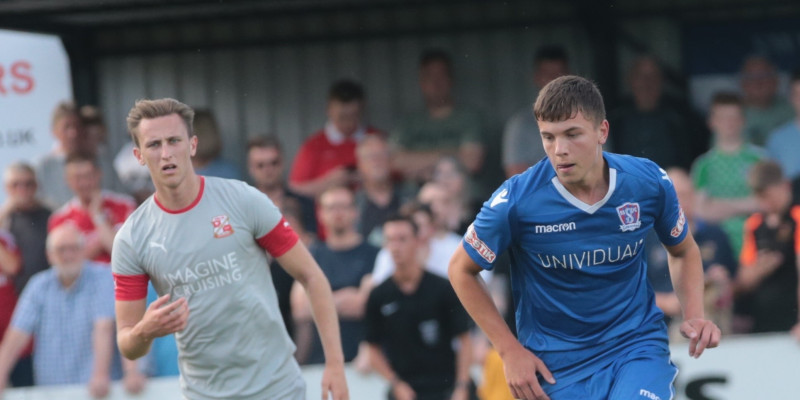 Match Report
by Brian Davis (Media & Press Officer)
A first half goal from Trialist Will Randall and second half goals from Michael Doughty and Kane Woolery saw Swindon Town come away from the Webbswood with a comfortable pre-season victory.
Town used the game to look at a number of trialists, completely changing their side at half time as a much stronger side finished the game from the one that started. Defender Ben Withey was the only new face to start the game for the home side with the teams second new recruit, Louis Spalding on the bench.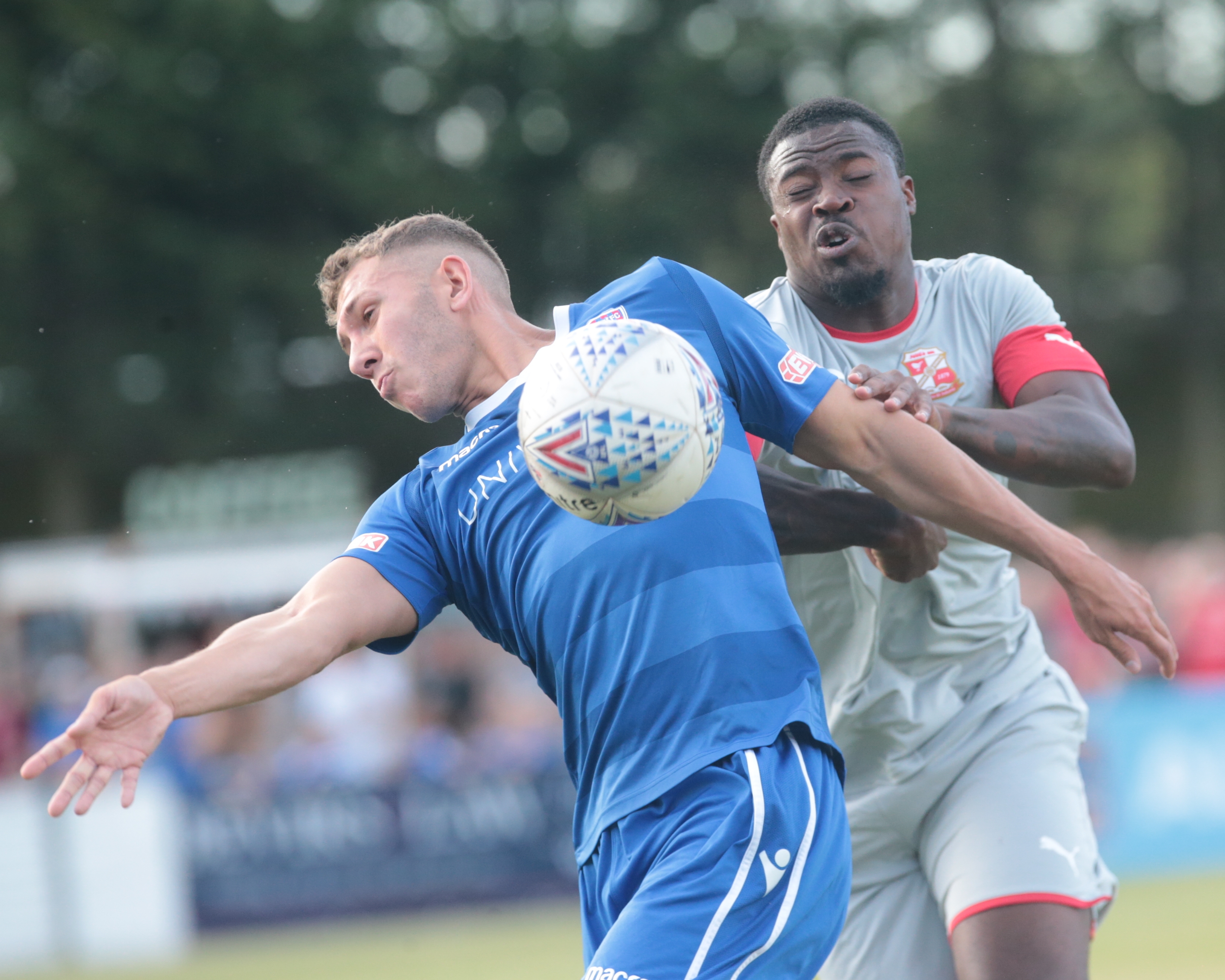 © Jeff Youd Photography | Harry Williams shields the ball from Town's Tyler Reid
There was very little action in terms of chances in the opening half hour with both teams enjoying chunks of possession but very little quality in terms of creating chances as Will Randall and Quentin Ngakoutou missed the target before Martin Horsell was eventually called into action saving low from Frankie Sutherland. The save spurned 'Marine on who immediately responded when Harry Williams played a one-two with captain Stuart Fleetwood, but Williams shot was straight at Nicolai Krastev in the Town goal.
Four minutes before Half time, the EFL side had the lead. Horsell made a fantastic save to tip over Adam May's long range effort and from the resulting corner, the ball fell out to Randall who slammed his effort in to the back of the net.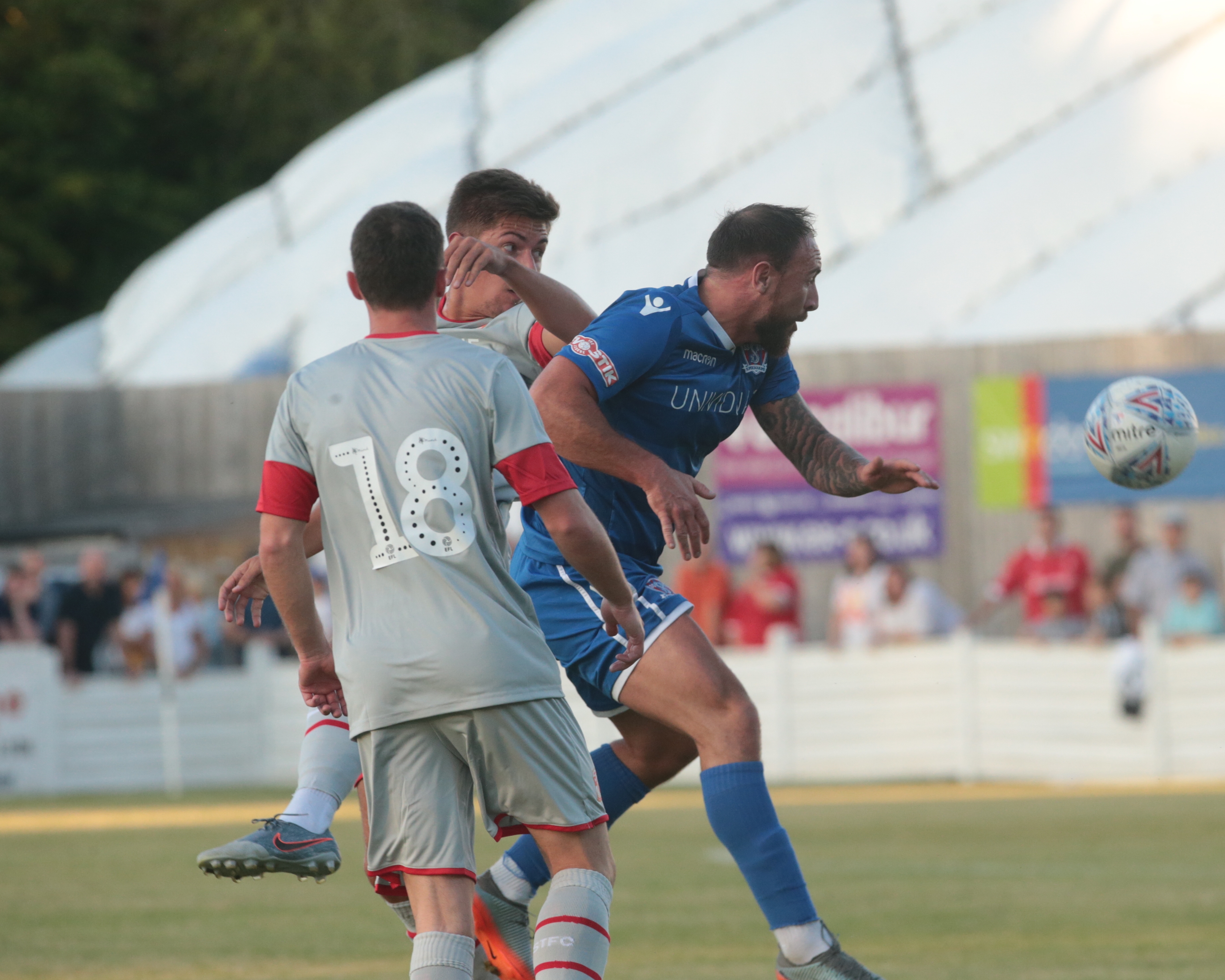 © Jeff Youd Photography | Brad Gray in amongst a couple of Town players
Former 'Webbswood loanee Will Henry played in goal for Town in the second half and not long after the hour mark he was on hand to deny Brad Gray who hit his rebound just wide of the post. It was the closest Lee Spalding's men would come to scoring and shortly after they were two down when Joe Shepherd was judged to have brought down Doughty who stepped up and cheekily chipped his penalty down the middle with Horsell committed to his right.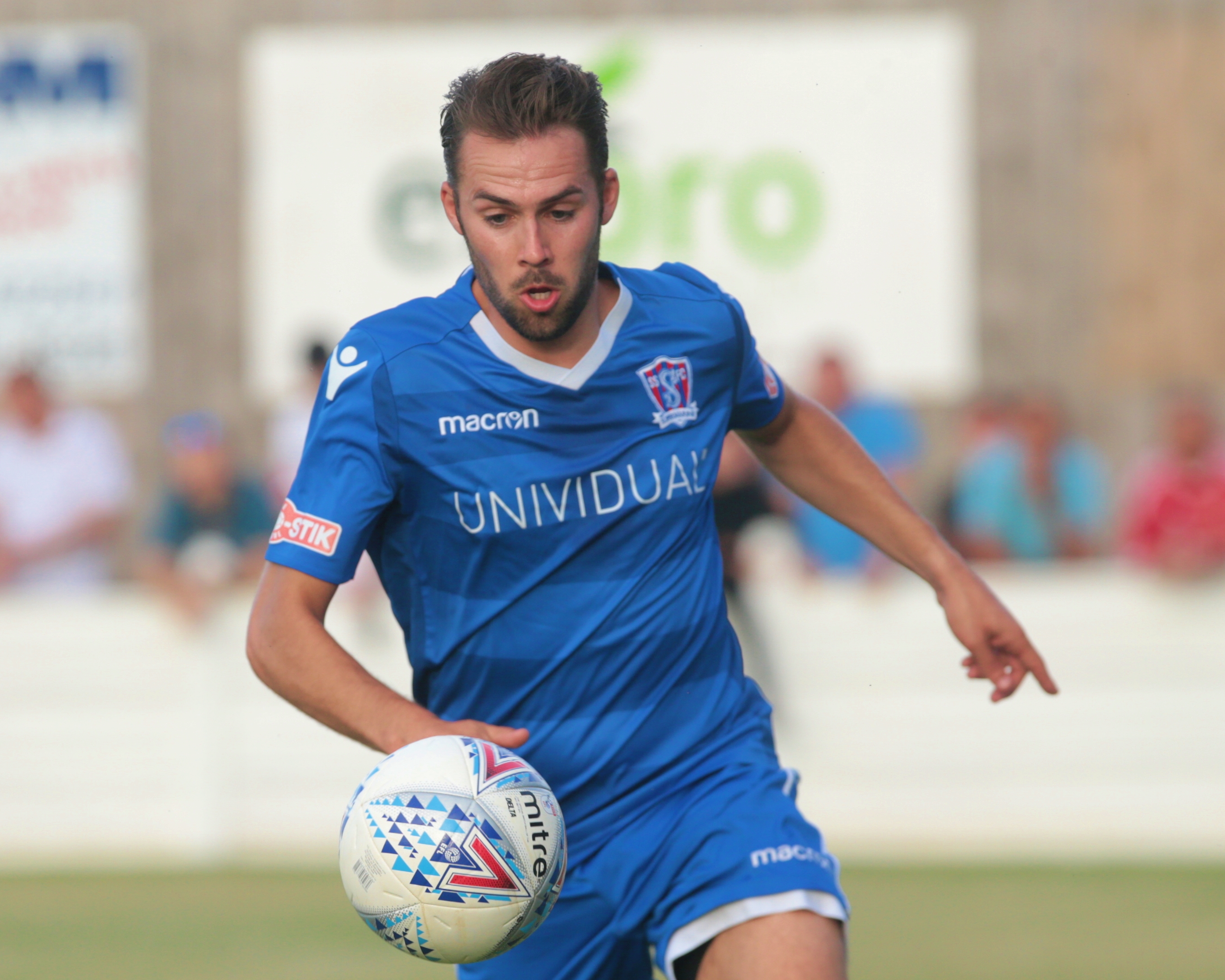 © Jeff Youd Photography | Michael Hopkins in action
Horsell was once again on form when he denied Scott Twine but could do nothing about a sublime through-ball to Woolery who rounded him to roll the ball into the net to complete the scoring.
Post Match with Lee Spalding
Spalding said after the game that he was happy with his side who gave a good account of themselves, were unfortunate to go in at the half 1-0 down and gave as good as they got, kept their shape well and overall was delighted with his team despite the result, seeing more positives than negatives from the game. Still plenty to work on through pre-season, but mainly positive.
Match Sponsor

Match Officials
Referee: Roger Smith (Chippenham) | Assistant Referees: Said Ouchene (Wiltshire), Mitchell Terry (Wiltshire)
Match Galleries
Match gallery Photo's by Jeff Youd Photography
Match gallery Photo's by Steven Brennan
Match Video's
Post match with manager Lee Spalding