Player Sponsorship in 2020/21
Wednesday 17th June 2020
Back to blog posts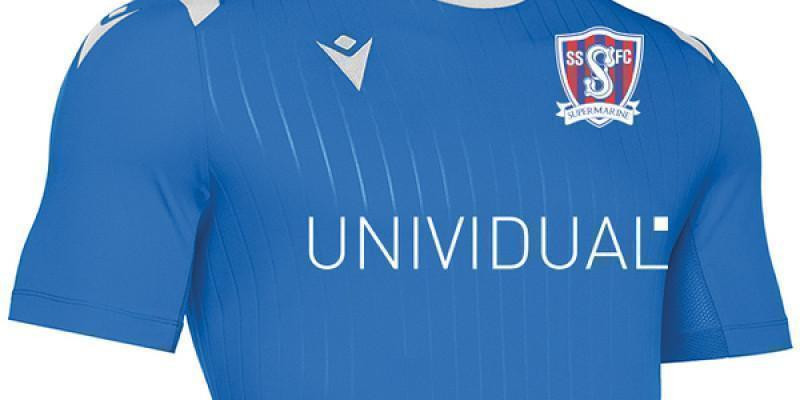 PLAYER SPONSORSHIP
Our popular Player Sponsorship is once again available in the 2020/21 season.
This sponsorship is another part of the Supporters Club fund raising initiatives and is a great avenue for our supporters, family, and friends to help the club financially.
We have sponsorship available for all or part of the players kit, along with his warm up top and matchday travel.
The cost of our player sponsorship opportunities are varied, from £10 to sponsor his socks to £60 for his matchday travel of tracksuit and polo shirt as follows:
Our player sponsors not only have their name endorsed on the players sponsor page but also on the individual players profile page on our club website, click Conor McDonagh's to see his page for example.
The sponsors name will also be endorsed in our informative Matchday Programme.
SO, WIDE EXPOSURE FOR A PLAYER SPONSOR AND THEIR BUSINESS.
After the season has ended then the players shirt sponsors will be presented with the players signed shirt from the player as a memento of their generous support.
REVIEW LAST SUMMER
Some our sponsors are pictured receiving there sponsored shirts form their sponsored player before the start of last season, and I know Karen Shepphard is looking forward to receiving her shirt from Conor McDonagh before this 2020/21 season kicks off for her kind sponsorship last season!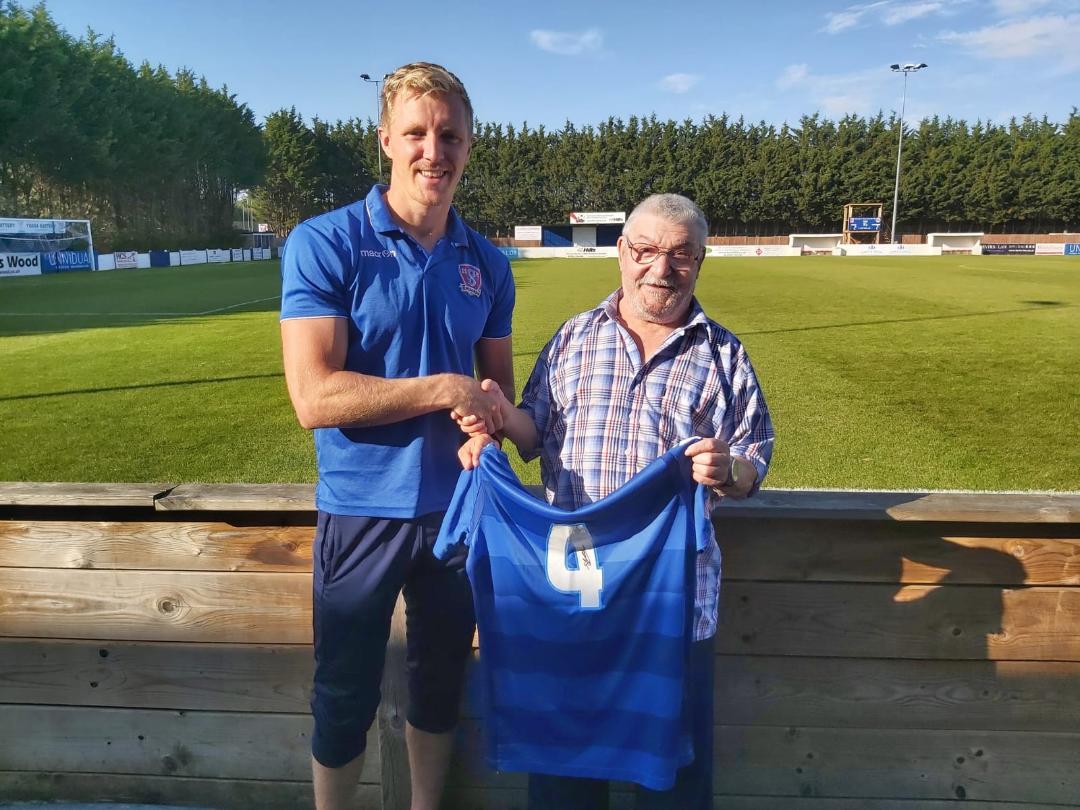 Sponsor Dave Lewis is presented with his shirt by Joe Shepherd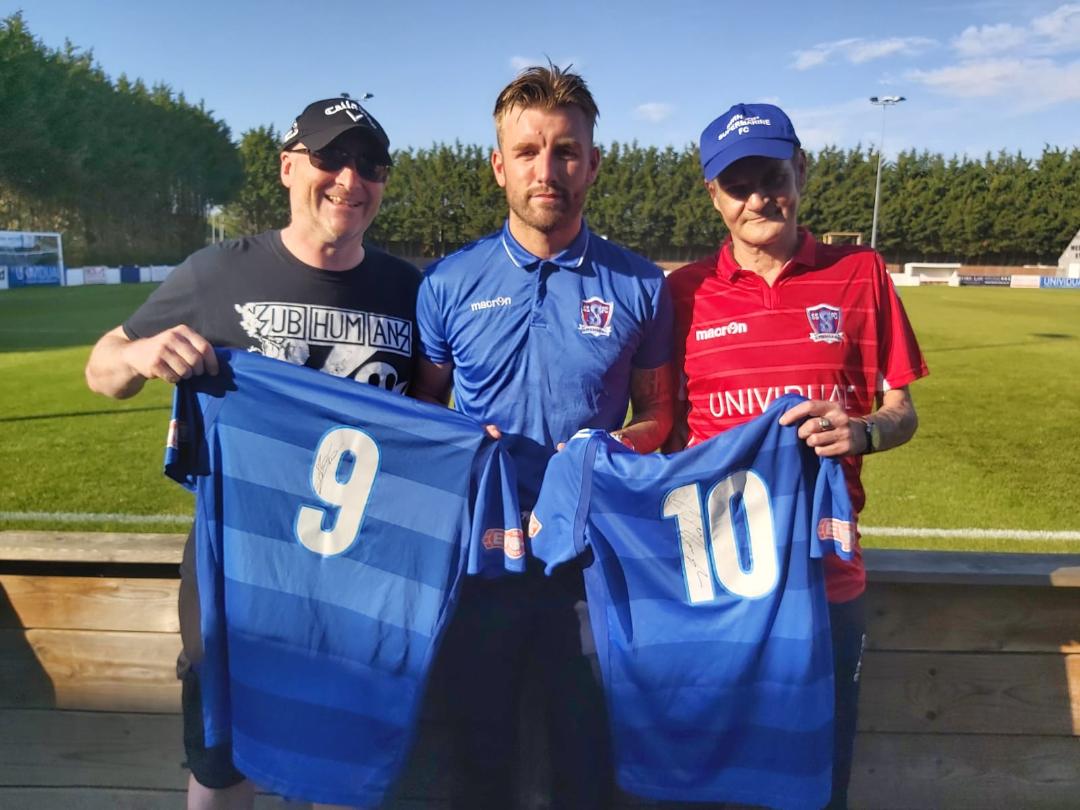 Paul Soakell (AKA Soxy) and Swindon Dave are presented with their shirts by Conor McDonagh
You can also receive your favourite players signed shirt at the end of this season by sponsoring your favourite players shirt for only £30 this coming season, additionally this coming season we will be offering both home and away shirts for the individual player.
If you wish to sponsor any player, any item, then please contact Keith, email | or email to pledge your support, many thanks.
CLICK BELOW TO CHECK AVAILABILITY AND CHOOSE YOUR PLAYER TO SPONSOR!