Purchase Tickets for Swindon Town game
Wednesday 8th June 2022
Back to blog posts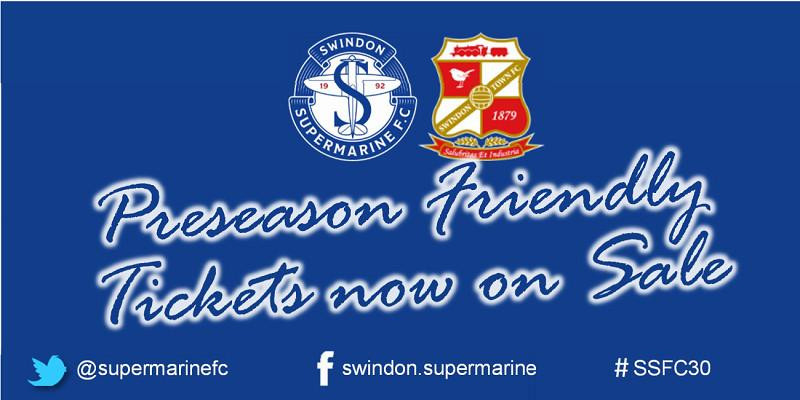 You can purchase your early bird ticket online now for our game with Swindon Town on Saturday 9th July, KO 3.00pm with a FREE souvenir programme* when you enter the ground. Our turnstiles, along with the bar and food facilities will be open from 12:30pm and all our outlets can take either cash or card payments.
Alternately, click here to go to our online ticket office…
The following admission costs are now in place, but whilst there is no booking fee but there will be a no refund policy if you can not make the game after purchasing your online ticket. Click on the link below or scan the QR code above to go to our online ticket shop.
Family Ticket - £25 (Admits 2 Adults + 2 students)
Adult Ticket - £11 (18 to 59 years old)
Concession Ticket - £8 (over 60's)
Student Ticket - £6 (12 to 17 years-old)
Children's Ticket - FREE (U11 & under / Ticket required and must be accompanied by an adult)
Whilst we have FREE car parking for over 300 cars in the car park at the Webbswood Stadium it does get very busy on matchdays so why not travel by public transport and be rewarded at the same time. We encourage our spectators to use the Number 7 bus from the town centre bus station.
It is a 26 minute bus ride and a 7 minute walk from the bus stop at South Marston Park, and on production of your bus ticket for day the of the match to either the bar staff or kitchen staff and you will be rewarded with either a FREE pint or a FREE snack of your choice! This makes the Webbswood Stadium more accessible to all and has greener credentials, please try it!