The Bevirs Law Cup
Banbury United 1 Marine 2 | Saturday 27th July 2019
Back to blog posts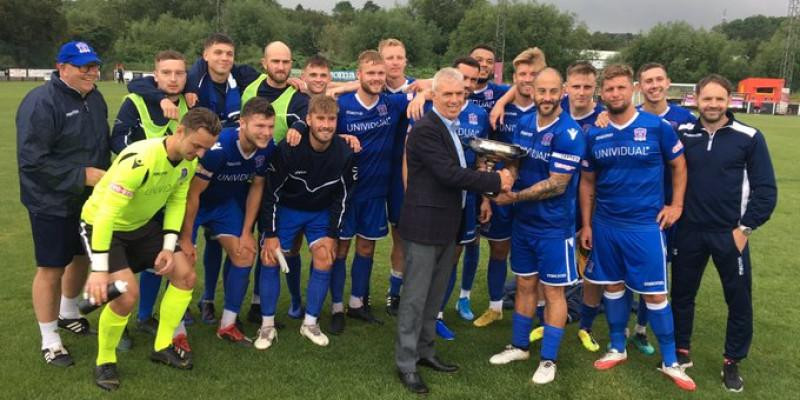 The Bevirs Law Cup returned to Swindon on Saturday after Marine won 2-1 in Banbury in the Preseason Cup match that began in the summer of 2018 at the Webbswood Stadium.
In the summer of July 2018 Banbury United won the Cup for the first time after finishing top of a group of four teams that also included Hungerford Town and Bradford Town. This preseason it was decided to have a one off match for the trophy between Banbury and Marine in Oxfordshire.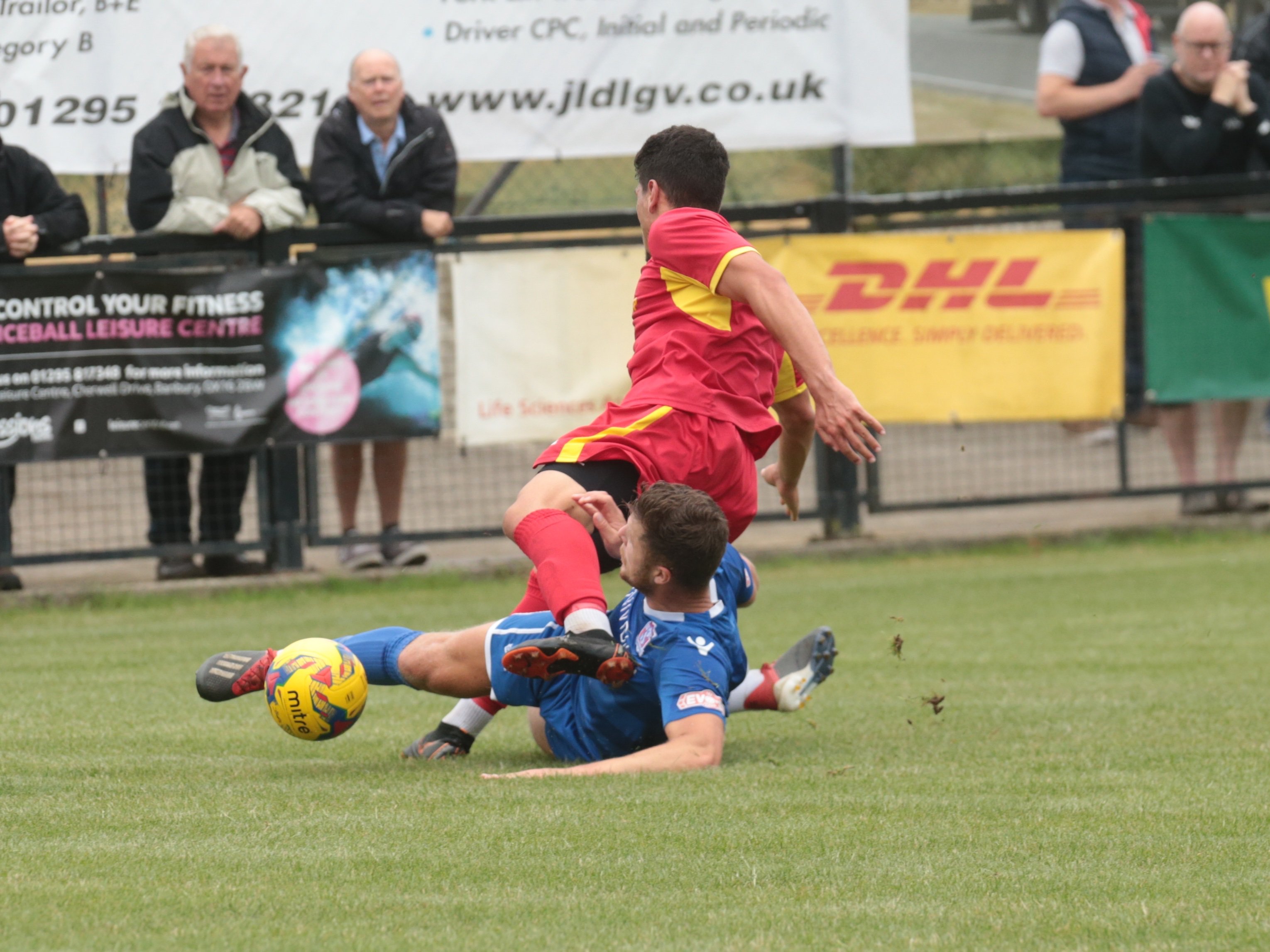 © Jeff Youd Photography | Mat Liddiard slides in to win the ball from Banbury's Josh Pin
After Banbury dominated the first half and scored an early goal in the 10th minute from Lester Davies, Marine took control in the second half and with goals from Stuart Fleetwood and Harry Williams in the second half in front of a supportive crowd of 192.