Tiverton Town 2 Marine 2
Evo Stik Premier South | Saturday 22nd December 2018
Back to blog posts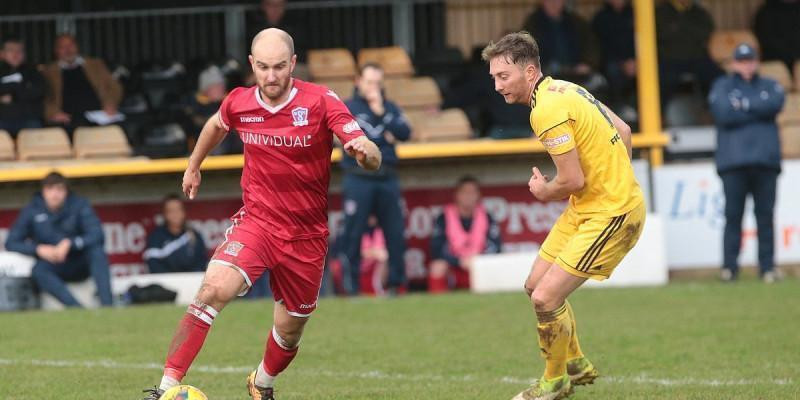 Match Report
by Brian Davis (Media & Press Officer)
Supermarine twice came from behind to take away a deserved point at Ladysmead Saturday afternoon. Goals from Ryan Campbell and Conor McDonagh pegged back an early strike from Tom Bath and tap in for Josh Key. Kev Sawyer answered the call of duty Saturday morning due to on loan Swindon Town Will Henry keeper being taken ill overnight.
The home side took the lead when Jerel Ifil was punished for a push in the back 35-yards from goal and Levi Landicrombe floated over the free kick which saw Brad Hooper's headed clearance hit Ifil, falling to Tom Bath who knocked it home from a yard out.
Lee Spalding's players were a credit to him as they picked up where they left off at Dorchester Tuesday night continuing to play possession based football on the deck which at times saw the ball bobbling as high as their waists but continued to stick to the task at hand. A stark contrast to the excellent 3G pitch at Dorchester Town in midweek.
Callum Hall curled an effort straight at Sawyer before Jamie Price hit a low effort just wide of goal and Henry Spalding cut inside but hit an effort over the bar from 18-yards in a first half void of any further real chances for either side other than the Tiverton goal.
**HT: 1-0
Marine picked up where they left off and scored shortly after the restart. From a throw in on the left wing, Stuart Fleetwood got past his marker and sent over a delightful left foot cross that Ryan Campbell powered home at the near post with his head. A real collectors item!
McDonagh and Hooper both missed the target with chances as the home team capitalised on a static defence and a slip by Matt williams to retake the lead when Josh Key fired home Michael Landricombe's knockdown.
Sawyer then did brilliantly to deny Key from point blank range and Campbell then missed the target breaking into the box with the goal at his mercy. Campbell would have a double helping hand with the second equaliser though. He won a free-kick on the wing which he then delivered deep to the back post and with Liam Armstrong flapping the ball down, it dropped kindly to Conor McDonagh who took a touch to steady himself before blasting the ball into the top of the net.
Both teams had late chances to win it. A Tiverton free kick was hit straight into the wall and Fleetwood hit a low effort straight at Armstrong before the referee called time on what was a decent game considering the awful condition of the pitch.
FT: 2-2
Attendance: 217
Match Gallery
Match Gallery to follow
Jeff Youd Photography
Top Photo: Jamie Edge had a decent game in midfield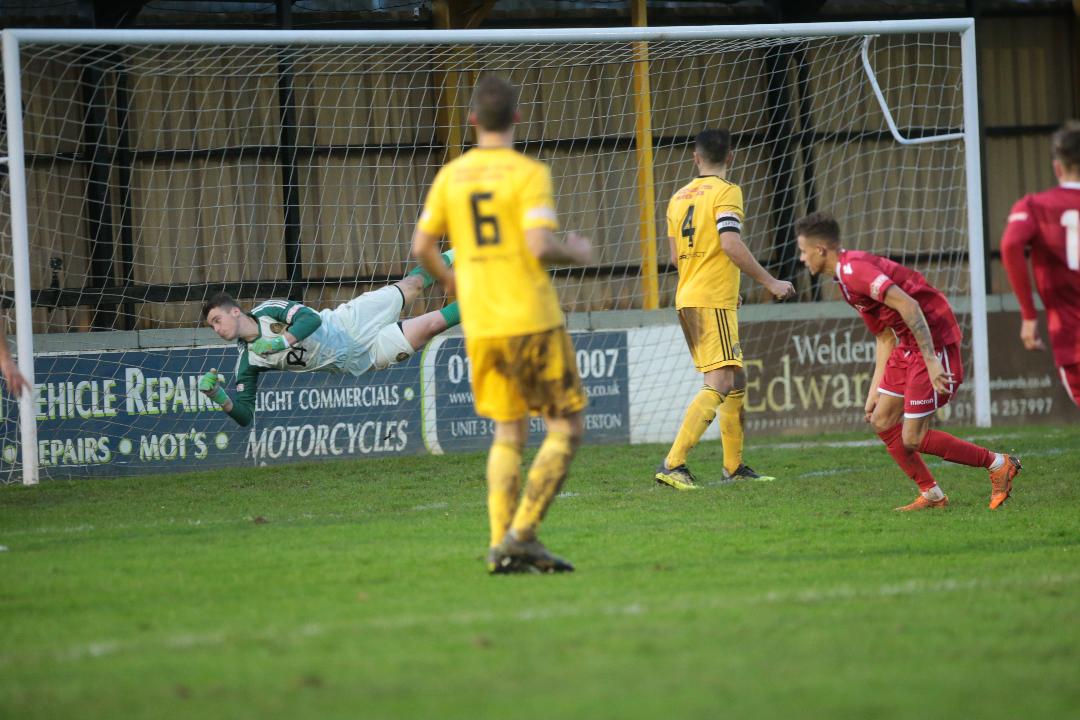 Ryan Campbell heads home our first equaliser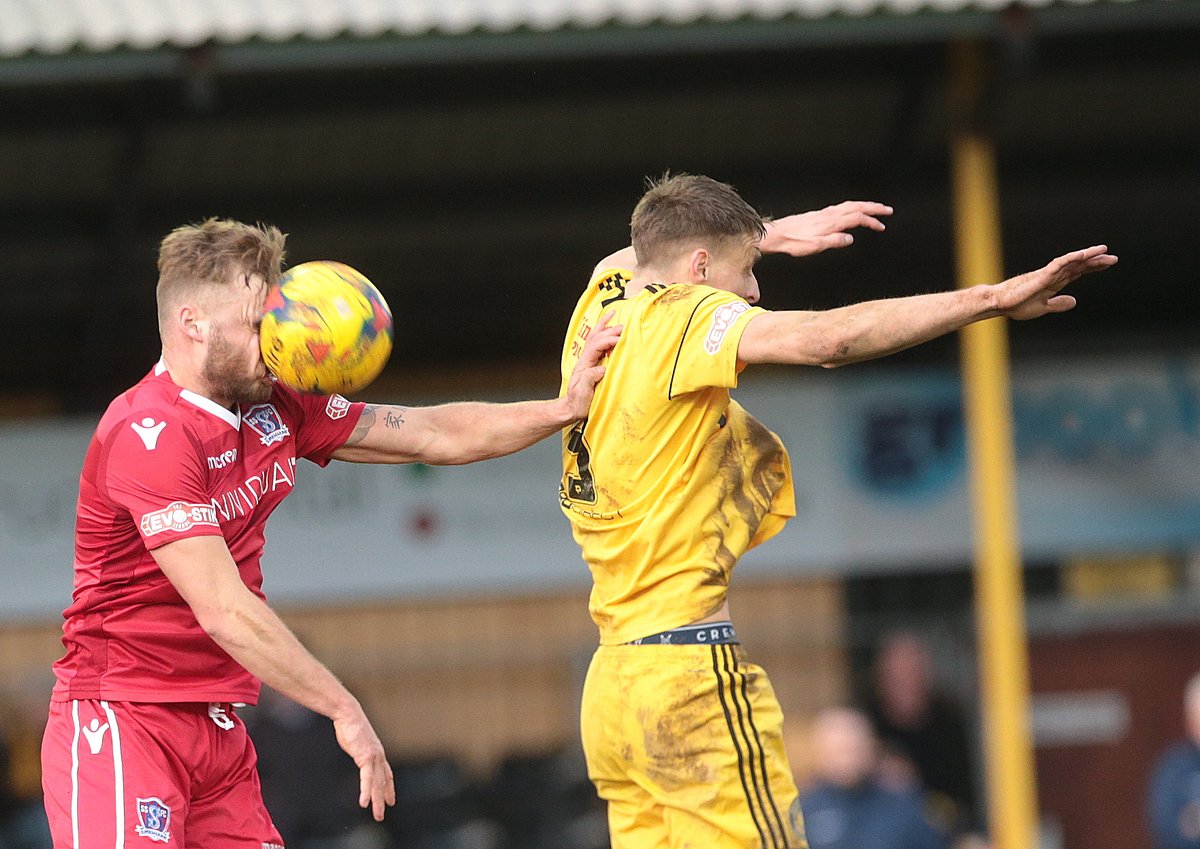 Matt Williams' timing is slightly adrift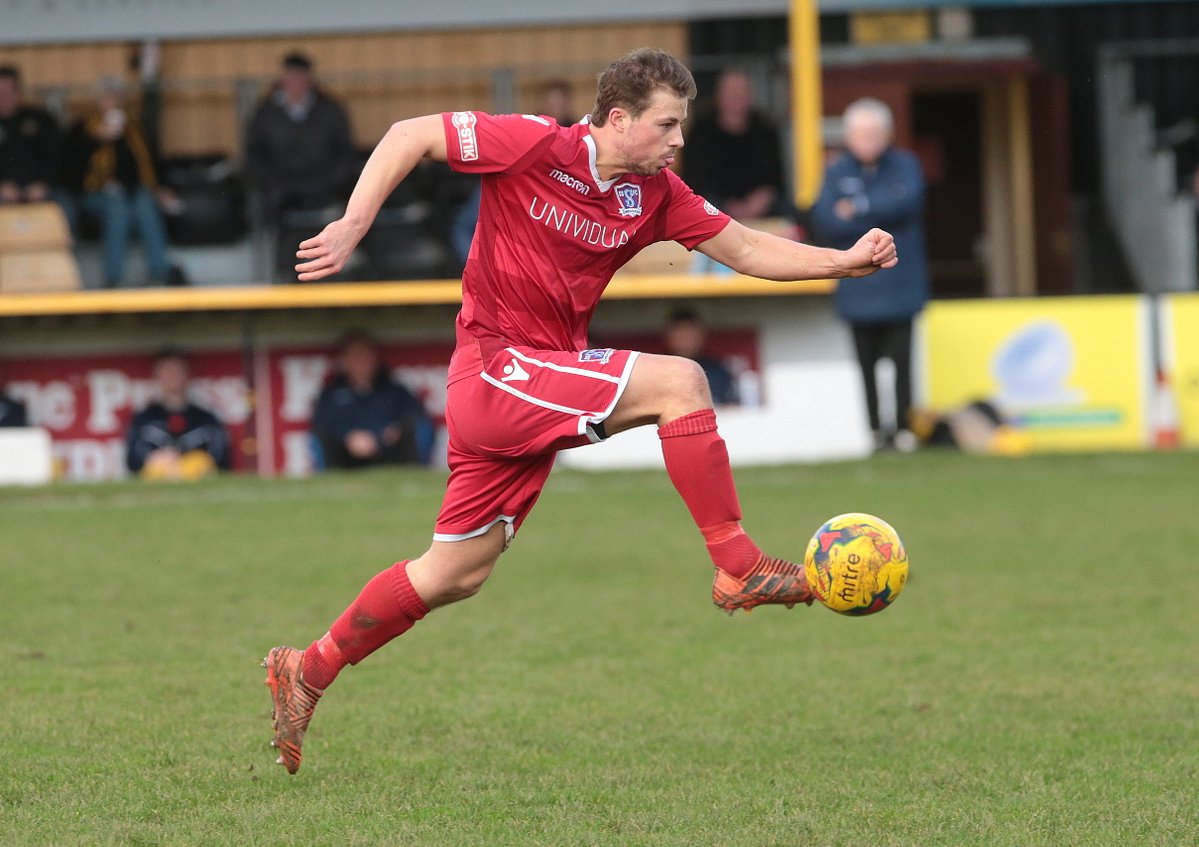 Connor Thompson supported the frontline on numerous occasions
Match Video's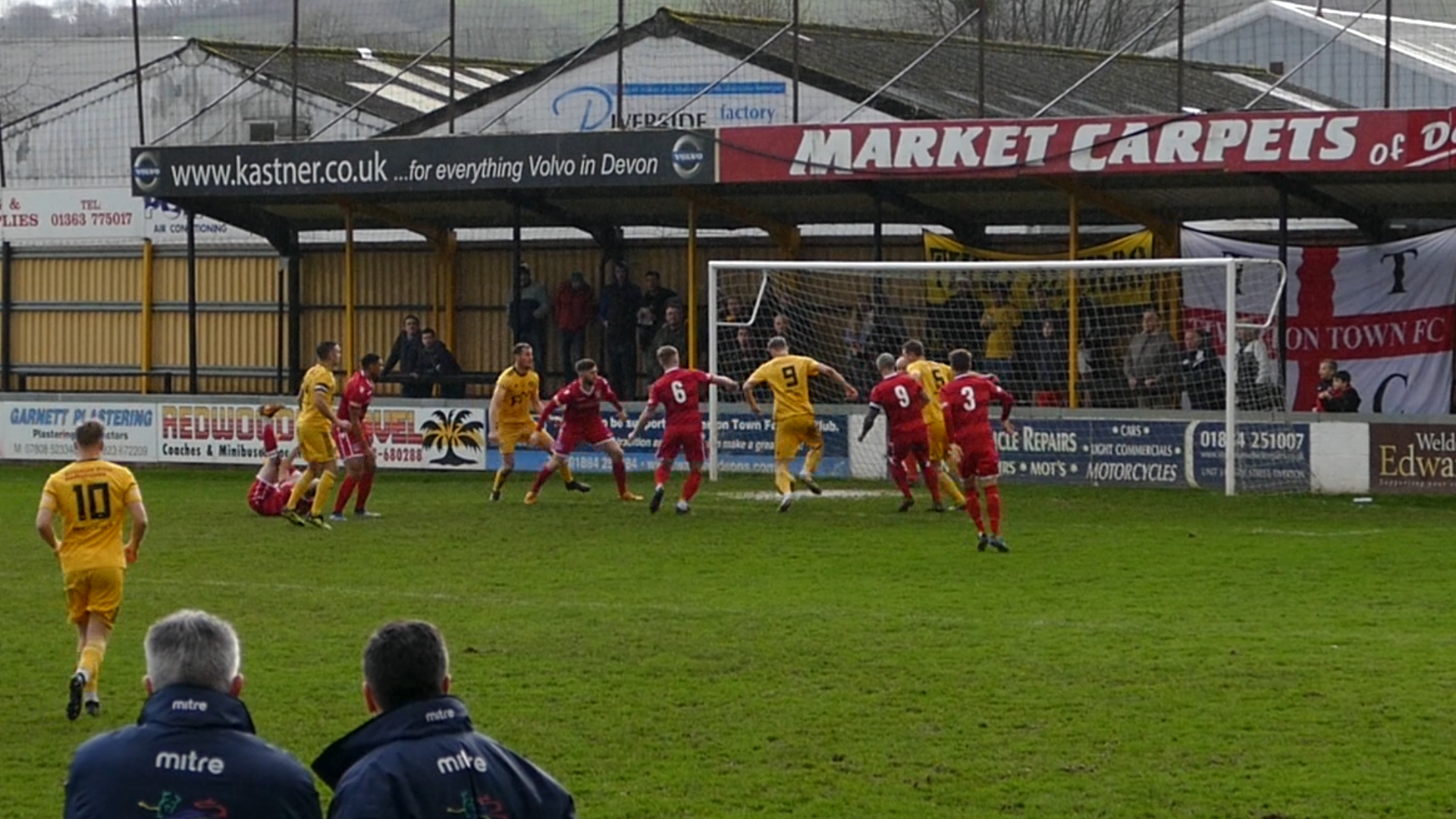 Tom Bath gives Tiverton the lead
Match Highlights
Post match from Lee Spalding
Courtesy of Your Sport Swindon
Match Statistics
TIVERTON TOWN
Manager: Martin Rogers
Line-up: 1. Liam Armstrong 2. Josh Key 3. Callum Hall 4. Jamie Pice © 5. Ben Mamola 6. Tom Gardner 7. Max Smallcombe (14. Harrison Davis 63') 8. Steve Colwell 9. Tom Bath (15. Isaac Furness 60') 10. Levi Landricombe 11. Michael Landricombe
Subs not used: 12. Scott Rogers 16 Lewis Tasker
Goalscorer: Tom Bath 3', Josh Key 65'
Star Man: Ben Mamola
Cards:
None

None

None

SWINDON SUPERMARINE
Manager: Lee Spalding
Line-up: 1. Kevin Sawyer 2. Connor Thompson 3. Michael Hopkins 4. Jamie Edge 5. Jerel Ifil 6. Matt Williams 7. Henry Spalding (14. Joe Shepherd 83') 8. Brad Hooper 9. Stuart Fleetwood © 10. Conor McDonagh 11. Ryan Campbell
Subs not used: 12. Zak Westlake 15 Dave Bampton 16 Kieran Diaz-Benitez
Goalscorers: Ryan Campbell 51', Conor McDonagh 80'
Star Man: Jamie Edge
Cards:
Matt Williams 88'

None

None

Match Officials:
Referee: Ryan Saward
Assistant Referees: Robert Cockle, Samuel Fudge
Southern League Sponsor