Tyrone Duffus is joining Gloucester City
Tuesday 11th July 2023
Back to blog posts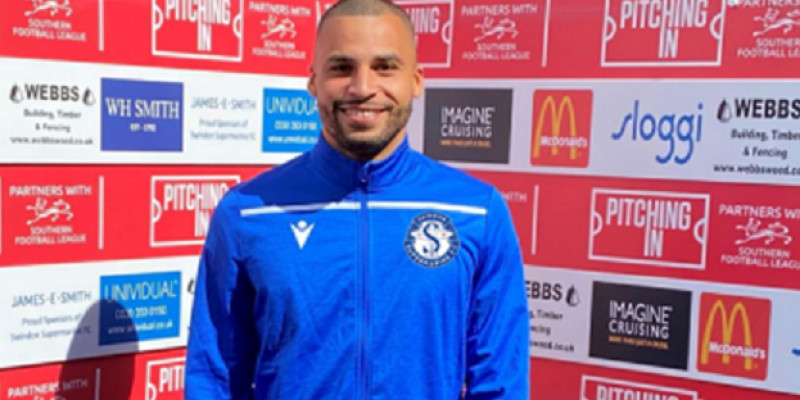 Club secretary Keith Yeomans has informed the Swindon Supermarine website that central defender Tyrone Duffus will be signing for National League North side Gloucester City tonight after an undisclosed bid was accepted by club chairman Jez Webb this afternoon.
Manager Lee Spalding responded; We are sorry to see Tyrone go, but its a good sign that we are doing the rights things when a club from a higher league comes in and makes a bid to sign one of our players.
Recently appointed Gloucester City manager Tim Flowers has previously worked with Tyrone at Barnet, before Tim left Barnet at the end of the 2020/21 season, with Tyrone signing for Marine a couple of months later in July 2021.
Good luck in your new adventure at Gloucester City Tyrone…