Josh Hill

Appearances: 66 (0) Goals: 0 (0)
click to include 2019/20
Position: Goalkeeper
Previous Clubs: Napier Bay Rovers, Hawkes Bay, Stop Out, Wairapa United, Napier Cyprus (all New Zealand)
Profile: Josh first joined the club in July 2017 having been a triallist at Forest Green Rovers. He made his debut in the preseason friendly against Swindon Town at the start of July 2017 and after FGR never took up the option to sign Josh he signed for Marine.
After receiving his international clearance Josh won his place in the starting eleven and didn't look back with some excellent displays, including two outstanding performances in our semi-final and final playoff wins on penalties in May 2018 to win promotion.
At the end of the 2018/19 season he decided to return to New Zealand but returned to Marine in December 2019.
Sponsors: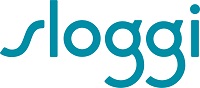 Other Sponsorship is available for Josh