Matt Roberts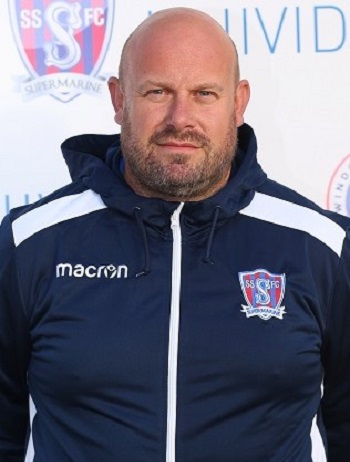 Position:
Manager
Previous Clubs as Coach:
Liden Community, Swindon Supermarine Youths, Cirencester Town Youths
Current Clubs as Coach:
Wiltshire Football Academy, Swindon Town Academy
Profile: Matt played at Hellenic level for Cirencester Town 1st Team and Reserves from 1994 till 2001 before a career ending injury prevented him carrying on. From this he decided to focus on passing the football knowledge he had gained from playing into youth football and started his journey into Coaching at Liden Community FC in 2001, gaining his FA qualifications levels 1 & 2 in quick succession.
Matt quickly moved up the ranks at Liden and was Chairman for the youth section for 2 seasons before being approached by Swindon Supermarine Youth FC in 2009 to be a part of the new vision being created by the club. He has been a long serving member on the Supermarine family since 2009 and has been Chairman for the youth section from 2016 to present day.
Although continuing his involvement at Supermarine his coaching journey moved to Cirencester Town to undertake an assistant role with Martin Doyle for two seasons from 2017 till 2019. In his time at Cirencester, they were able to win back-to-back county cups and League cups. During his last season of 2018/19 Matt assisted in taking them to the heights of winning the treble, including the League Cup, County Cup, and the League.
Matt also currently coaches at Swindon Town FC Academy and Wiltshire Football Academy within the JPL league, where he has led them to the JPL team to become National League Champions and National League winners in 2021.
Matt holds an UEFA B licence, with the aspiration to gain higher coaching qualifications in the future. Matt will now move into the role of manager for the Swindon Supermarine Development Team and looks to continue to push the team on from where there left off last season just falling short to win the league.
Sponsors:

Other Sponsorship is available for Matt