The Webbswood Stadium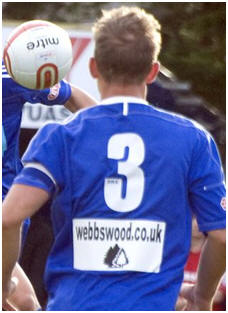 Before the club's amalgamation with Swindon Athletic in 1992 and prior to 1990, the Supermarine Football Club was just one of the sporting sections of the engineering company, Vickers Armstrong. The Vickers Sports complex was sited just down the road from its present location on what is now the South Marston Industrial Estate. Due to the development of the industrial estate and the requirement of the land, the landowners built a new sports complex for all the sections to move in 1990, incorporating the sports sections Football, Rugby, Cricket, Archery and Bowls.
For five years all the sports sections were headed by one head committee but in the mid-90's the whole complex became available to purchase. With the cricket section by now no longer functioning, the Rugby, Archery, Bowls and Football sections were all in a position to purchase the land they were using.
The Football Club purchased their land in 2005, now headed by our Land Limited Directors which control the 9.5 acre football section. The football club has a main pitch and with facilities for Step 3 of the non-league pyramid. The club has been developing their ground since 1994 from what was originally just an open field in 1992, to what they have today, a main outdoor main floodlit pitch along with junior pitches.
The development of the pitch and facilities since the amalgamation has seen the building of a clubhouse, two new changing rooms (1993 and 2016), floodlights, enclosure of the ground, a floodlit training facility which has now progressed to an indoor training centre with a 3G playing surface, named The Swindome. This was opened in 2016 and is not only used by all the players at the football club but also by the local community.