Ryan Campbell
Previous Clubs
Chippenham Town, Chippenham Park
Profile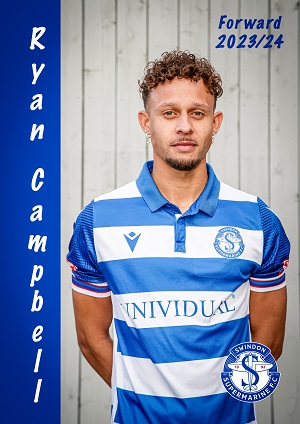 Ryan signed for Marine in December 2016 from Chippenham Town where he had spent the previous two seasons having joined then from their nursery side Chippenham Park.
He is an attacking left sided player with a sweet left foot and last season stepped in to play left-back when needed.
Over the past six seasons he has scored some vital goals and he has now established himself a regular starting place in the team and earned a contract in 2021 which has now been extended until May 2024.
If you would like to sponsor Ryan for the 2023/24 season and see you name or company in the matchday programme and on the club website then please email the club for more details click here.
Sponsors

Other Sponsorship is available for Ryan