SSFC Southern League Academy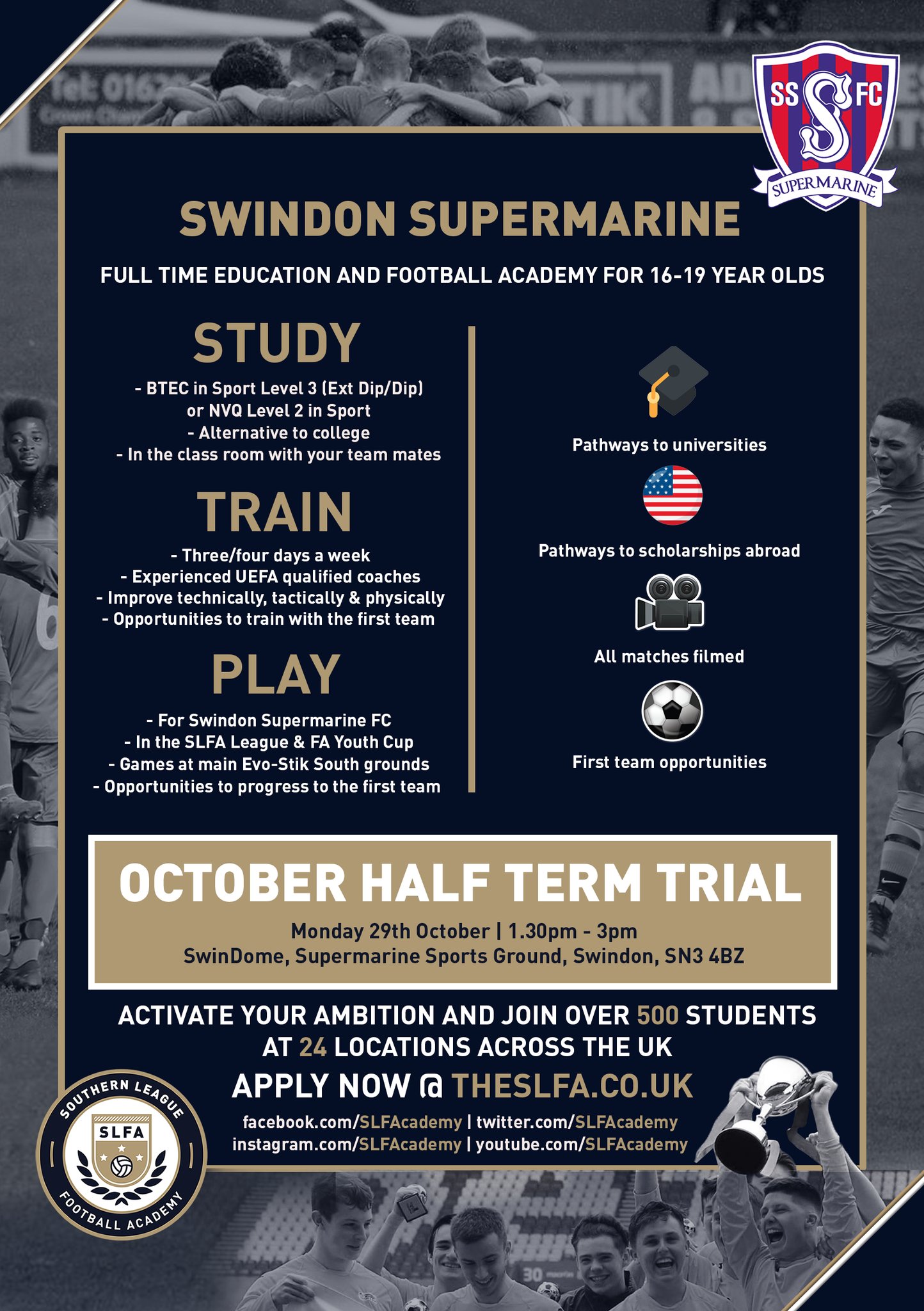 There are a maximum of twenty-two places available for the Swindon Supermarine Academy with trials to be arranged in October 2018, December 2018, February 2019, April 2019 and May 2019.
The first trial will take place on MONDAY 29TH OCTOBER, from 1.30PM – 3.30PM at SWINDOME, SUPERMARINE SPORTS GROUND, SUPERMARINE ROAD, SOUTH MARSTON, SWINDON, SN3 4BZ.
Trialists will need to bring full training kit (your own), shin pads, boots which MUST BE CLEAN and suitable for a 3G surface e.g. screw in studs are not permitted, trainers for the gym and a drink.
To register your interest in the Academy, please complete the application form at theslfa.co.uk/register
For more information on the SLFA, please visit the following sites: -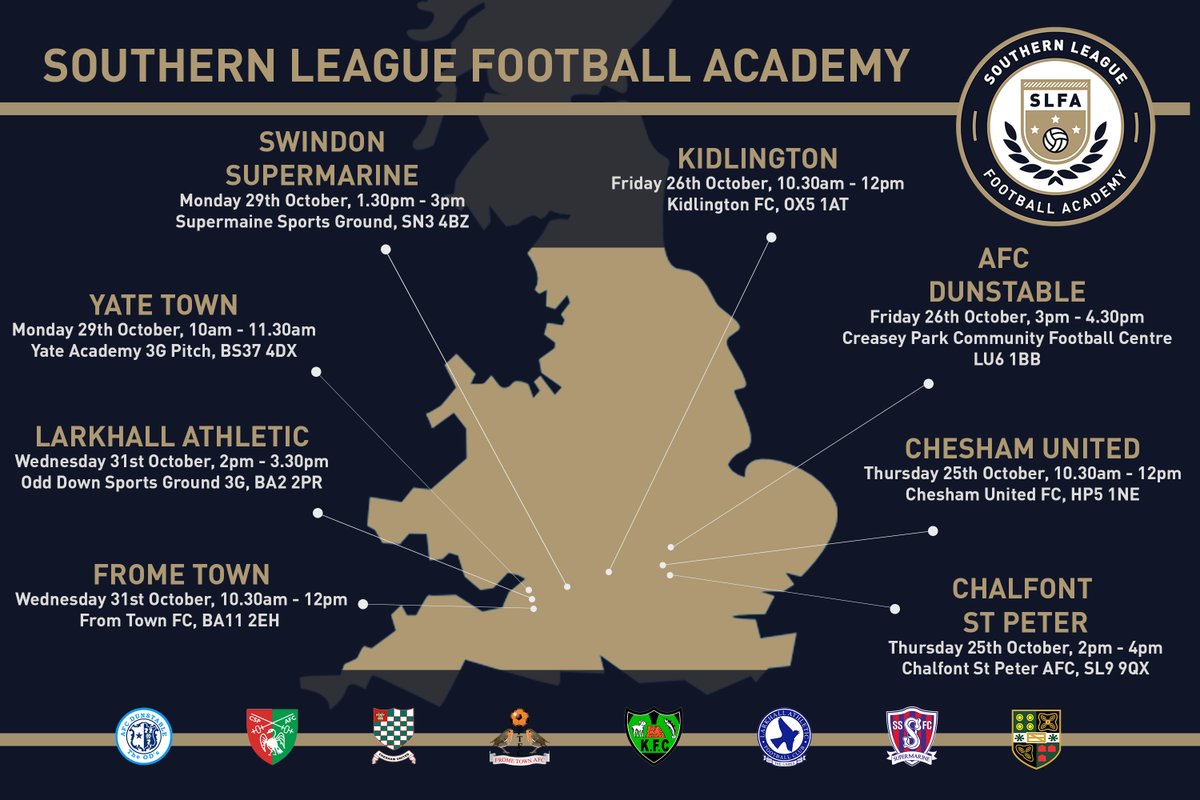 www.theslfa.co.uk
www.facebook.com/SLFAcademy/
www.twitter.com/SLFAcademy
www.instagram.com/SLFAcademy