Stuart Fleetwood
Previous Clubs
Coach: Gloucester City, Yate Town
Player: Yate Town, Swindon Supermarine, Redditch United, Merthyr Town, Weymouth (loan), Bath City, Sutton United, Forest Green Rovers (loan), Eastleigh, Luton Town, Hereford United, Exeter City (loan), Brighton (loan), Cheltenham Town (loan), Charlton Athletic, Forest Green Rovers, Accrington Stanley (loan), Hereford United, Cardiff City
Profile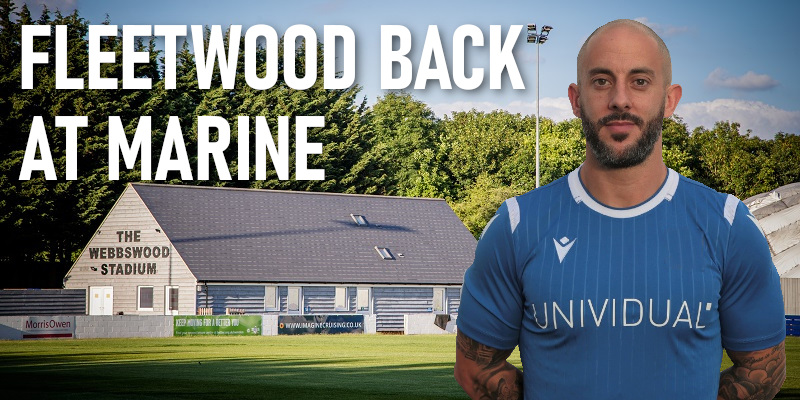 Gloucester based Stuart first joined Marine in June 2018 and was captain of the team. He had played for Redditch United and Merthyr Town during the previous 2017/18 season and was with the Marine until the end of the curtailed 2019/20 season before joining Yate Town in the following 2020/21 season as player coach.
He was with Yate for a couple of seasons before joining Gloucester City last season as coach, before he was appointed Head Coach at Marine in September 2023.
In his playing days he was a vastly experienced striker having joined the Cardiff City Youth setup as a 12-year-old before going on to play for a number of other clubs listed, although a lot of these clubs were loan moves. He proved to be a good acquisition for the club in 2018, as captain and striker he chipped in with 19 goals in his first season.
If you would like to sponsor Stuart in the 2023/24 season and see you name or company in the matchday programme and on the club website then please email the club for more details click here.
Sponsors

Other Sponsorship is available for Stuart