Team Photo 2021/22 Season
Click here for the results in the 2021/22 Season
Click here for the appearances in the 2021/22 Season
Click here for the league table in the 2021/22 Season
Click here for the reports & stat's in the 2021/22 Season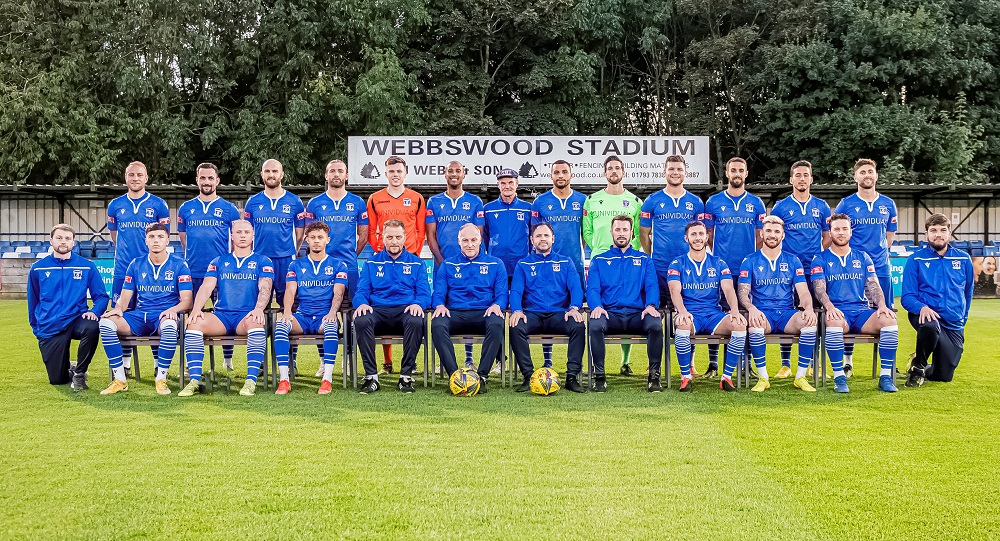 Team Photo September 2021/22
Back Row (Left to Right): David Pratt (Farnborough), Lewis Hall, Jamie Edge, Conor McDonagh, Martin Horsell, Louis Evans, Chris Zebroski (Wantage Town), Swindon Dave (Kit Staff), Tyrone Duffus, Martin Horsell, Mat Liddiard (c), Frankie Artus, Pablo Haysham, Brad Hooper.
Joe Shepherd, Pierce Mitchell, Jake Lee, Henry Spalding, Charlie Griffin (Forwards Coach).
Front Row (Left to Right): Aaron Stubbs (Physio), Henry Spalding, George Dowling, Ryan Campbell, James Whitlock (Video Analyst), Charlie Griffin (Assistant Manager), Lee Spalding (Manager), Rhys Evans (Goalkeeper Coach), Harry Williams, Zack Kotwica, Pierce Mitchell, Connor Hanlon (Kit Staff).