Marine 2 Merthyr Town 2
BetVictor Southern Premier South | New Years Day Wednesday 1st January 2020
Back to blog posts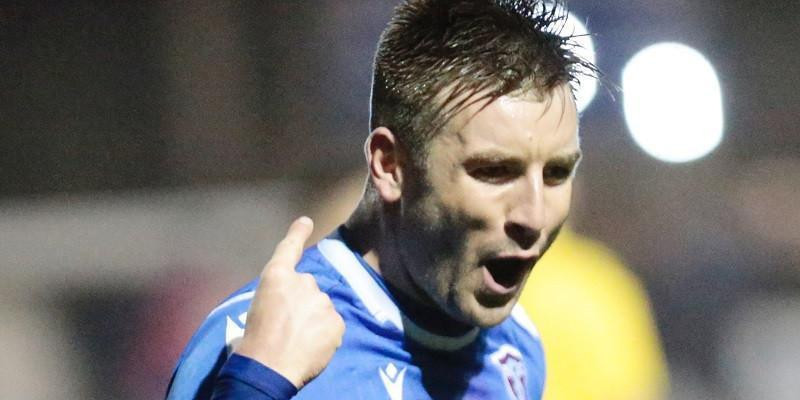 MATCH REPORT
by Brian Davis(Media & Press Officer)
Supermarine were hit early and late to be denied all three points at the Webbswood Stadium on New Years Day, but ultimately, kept their unbeaten run going which now stretches to nine games in all competitions as goals from Gethin Hill and Owain Jones either side of two goals from Conor McDonagh ensured both teams left with a point.
An early attack by the visitors saw them take an early lead when a defensive lapse in concentration saw Hill tap into the unguarded net from Jones's square pass whilst the home side looked like they'd all stayed up too late to see the New Year in.
Matt Williams then headed a goal bound effort from Jones off the line before Martin Horsell then denied him, making a fine save, pushing the ball out and behind for a corner.
Ryan Campbell hit a low effort across the face of goal before hitting an excellent low effort goal bound which the Martyr's cleared to safety. McDonagh opened up the home sides account when he nodded in off the post despite Harris getting a hand to it.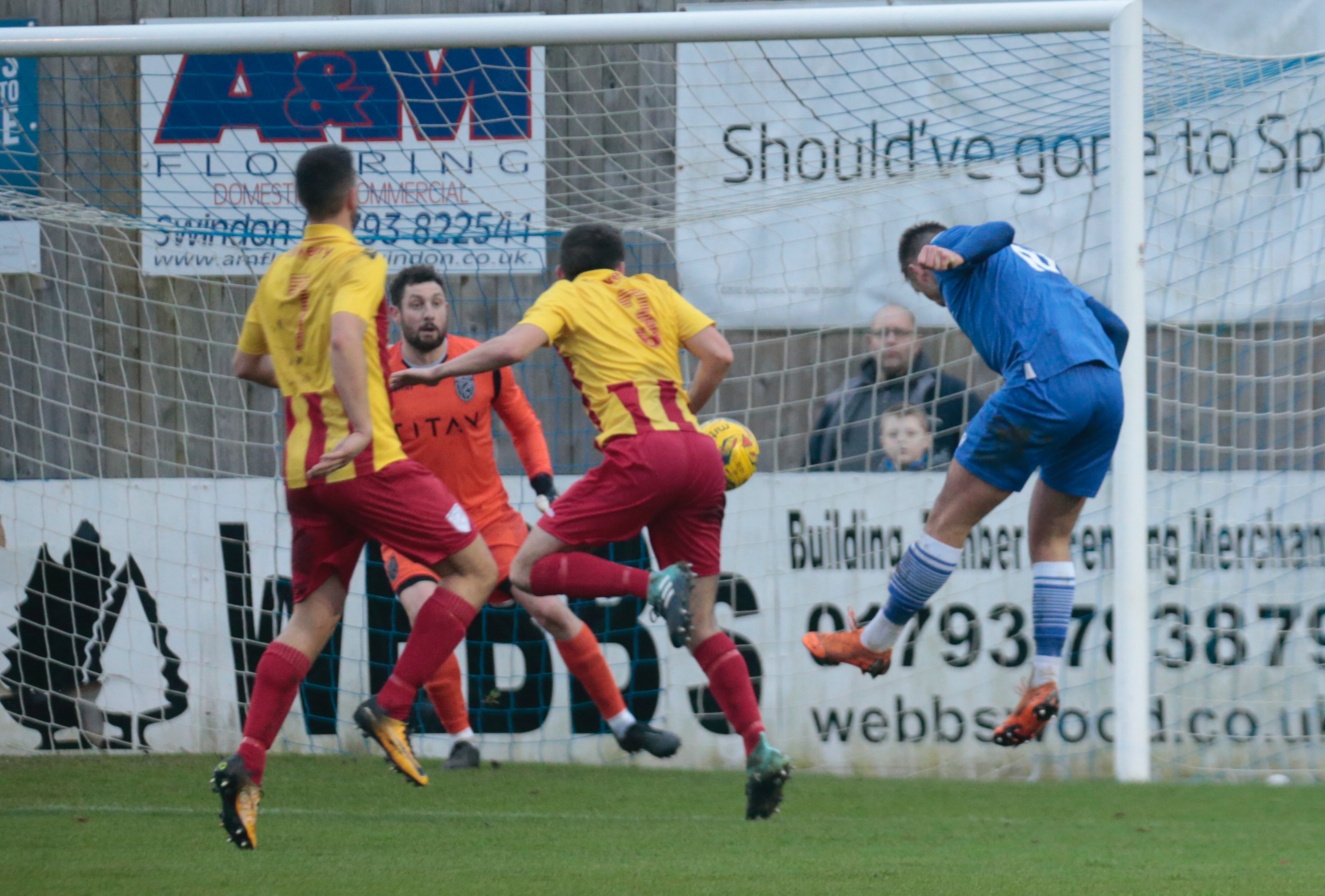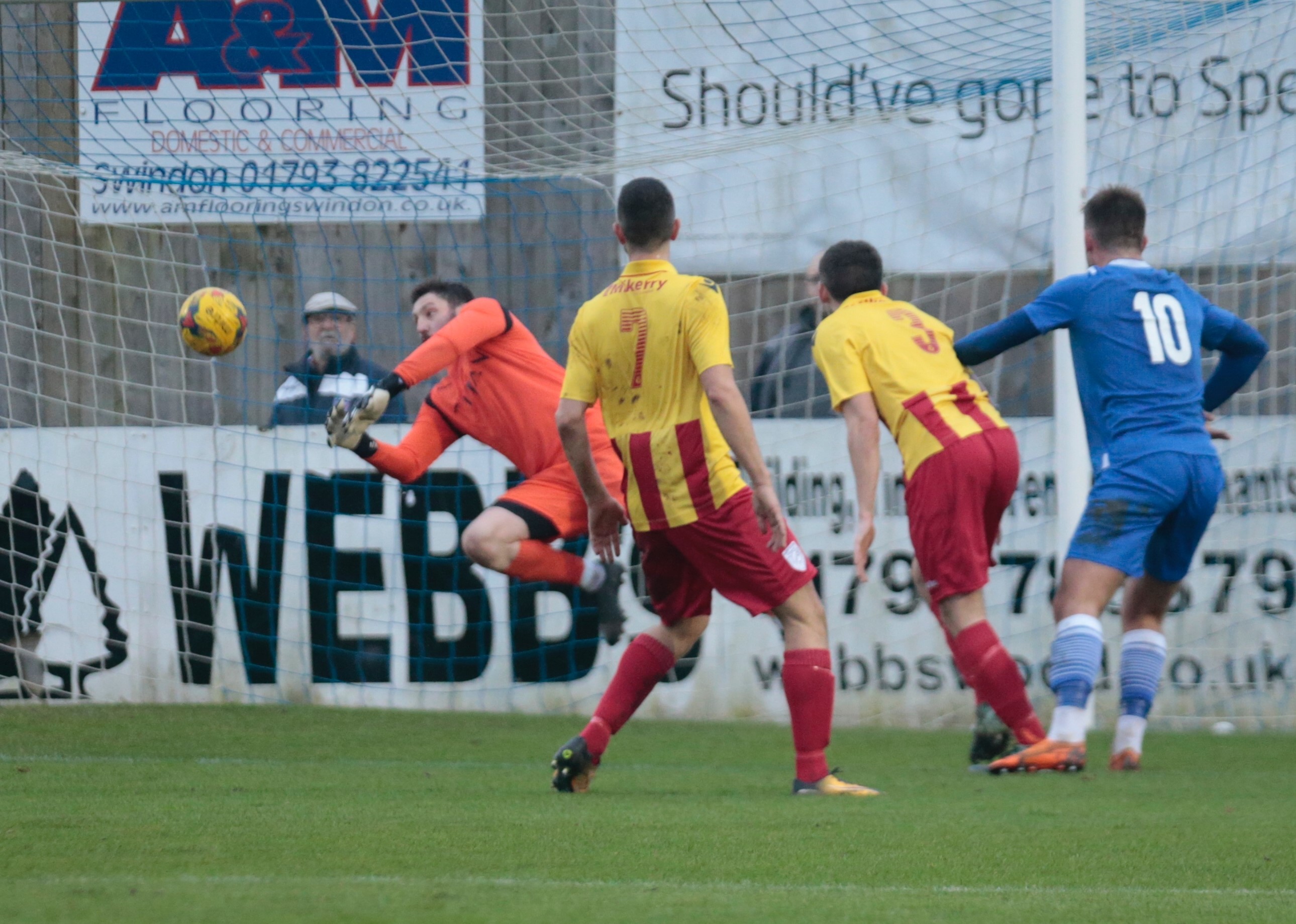 Conor McDonagh heads home our equalising goal
© Jeff Youd Photography
Ian Traylor who caused 'Marine untold problems in the reverse fixture was stamping his mark on the game and almost put the away side back in the lead, but his curling effort went just wide of Horsell's post.
HT: 1-1
Ryan Campbell continued to be the best outlet for Marine and it was his next effort that went wide, rising just wide of Harris's near post and then he hit that post after his low effort deflected off a trailing leg of a defender, caught Harris flat-footed but went out for a corner.
Brad Hooper spooned an effort over the bar from the edge of the box after some wonderful build-up play down the right hand side, which was about the only foot the centre midfielder put wrong all game before being replaced by new signing George Dowling who made his debut for the club.
The home side got their reward shortly after though, as from a Merthyr corner, the ever-dangerous Campbell broke down the left and played a ball into Conor McDonagh who took a touch, before lifting the ball over a defenders head and turned on a six-pence to fire in off the far post for a quite spectacular goal.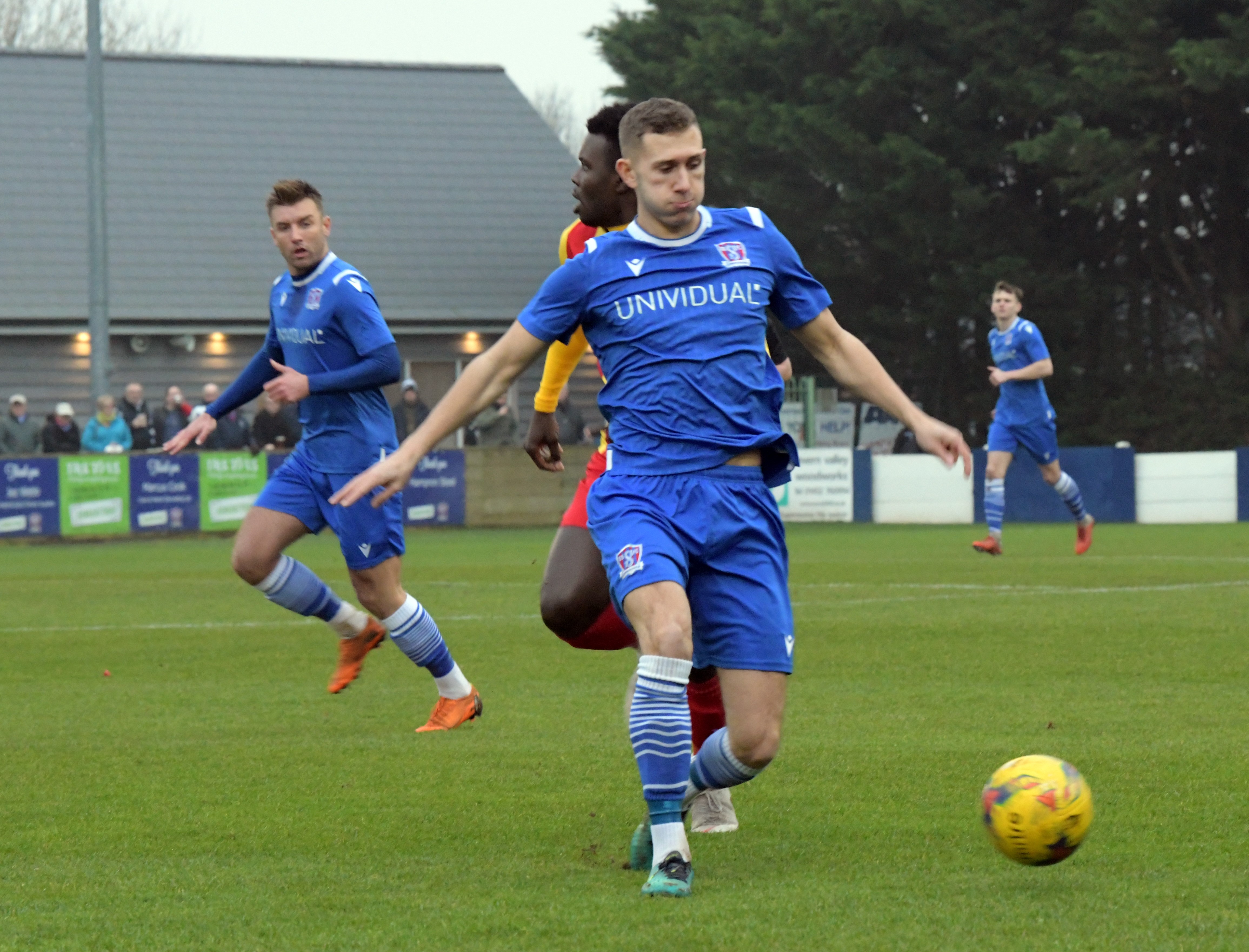 Harry Williams in action against Merthyr Town
© Motion Sport Photography
Referee Robert Cockle, who awarded two penalties to Weston last time he was here, then appeared to miss a blatant handball from a Merthyr defender who slid into block Dowling's goal bound effort, it appeared nearly everybody in a blue shirt and in the home crowd appealed, but Mr Cockle somehow waved play on?
As the game moved into added time, it looked like it would be another three points for Lee Spalding's team, but as the home side sat deeper and a slip at the back post allowed Owain Jones to spectacularly volley home into the far corner of the net in the 90th minute to level the scores before Merthyr pushed for a late winner, but to no avail.
After the match manager Spalding was under the impression that a Southern League break of almost four weeks didn't favour his players during the game. Ultimately, though, Spalding felt as though his players could've done with a game or two over the unusually quiet festive period.
He said: "To have almost four weeks without a league game is a long time, and it showed a bit today that we haven't been playing regular football. "If we won the game, I could easily say the rest did our players good. But I did feel the break took the edge of off our game a bit.
"It's frustrating and you always feel as though you've dropped points when you concede in injury time. "We made a mistake and they capitalised in the first two minutes. Before our extended break we were doing well by not giving away cheap goals.
"The first goal we conceded was very cheap, it wasn't scored through Merthyr's good play. We responded well and played some good football after and did okay by half time. "We grew into the game in the second to go ahead, but our late play cost us at the end."
Marine are back in action on Saturday when they travel to Walton Casuals. Supporters can travel with the team on the coach which departs the Webbswood Stadium at 11am. To book a seat, please email Keith at supermarinefc@aol.com
FT: 2-2
Attendance: 333
GOAL CAM
from Brian Davis(Media & Press Officer)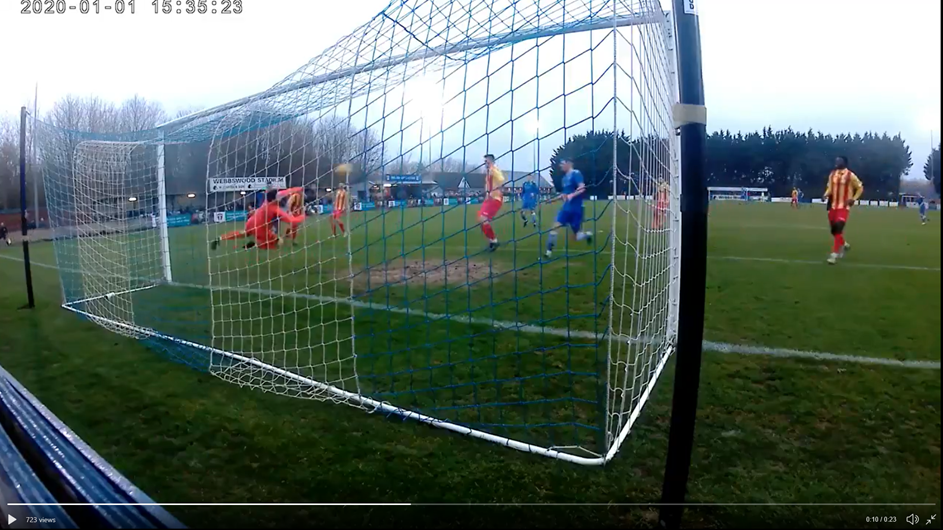 MATCH GALLERY
Jeff Youd Gallery
© Jeff Youd Photography
Motion Sport Photography Gallery © Motion Sport Photography
MATCH VIDEO'S
Match Highlights and post match with Lee Spalding
Video's Courtesy of Your Sport Swindon

MATCH STATISTICS
SWINDON SUPERMARINE
Manager: Lee Spalding
Line-up: 1. Martin Horsell 2. Louis Spalding 3. Michael Hopkins 4. Jamie Edge 5. Matt Williams 6. Mat Liddiard (c) 7. Henry Spalding (15. Stuart Fleetwood 79m) 8. Brad Hooper (12. George Dowling 59m) 9. Harry Williams 10. Conor McDonagh 11. Ryan Campbell (14. Calvin Dinsley 79m)
Subs not used: 16. Joe Shepherd 17. Josh Hill (GK)
Goalscorer: Conor McDonagh 34m, 71m
Star Man: Conor McDonagh
Cards:
None

None

None

MERTHYR TOWN
Manager: Gavin Williams
Line-up: 1. Alex Harris 2. Adam Davies (c) 3. Dan Summerfield (15. Eliott Richards 77m) 4. Jarrad Wright 5. Ismail Yakubu 6. Lee Lucas 7. Corey Jenkins (12. Ben Swallow 57m) 8. Kieran Lewis (16. Ryan Prosser 76m) 9. Gethyn Hill 10. Owain Jones 11. Ian Traylor
Subs not used: 14. Jamie Veale
Goalscorers: Gethyn Hil 2m, Owain Jones 89m
Star Man: Owain Jones
Cards:
Adam Davies 67m

None

None

MATCH OFFICIALS
Referee: Robert Cockle (Bristol)
Assistant Referees: Michael Halford (Bristol), Shane Dash (Chepstow)
MATCH SPONSOR

MATCHBALL SPONSOR
T.H.BARBERING