Brandon Liggett
Previous Clubs
Cheltenham Town
Profile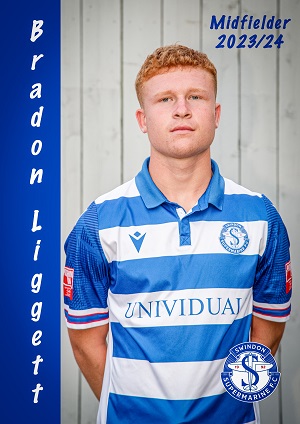 The 17-year-old signed for Marine on a season long loan from Cheltenham Town in July 2023.
Brandon began his career with the club academy when he was a 14-years-old and has progressed to the fringes of the first team squad in the last year and is now looking to gain experience with Marine in this 2023/24 season.
If you would like to sponsor Brandon for the 2023/24 season and see you name or company in the matchday programme and on the club website then please email the club for more details click here.
Sponsors

Other Sponsorship is available for Brandon