Luke Cooper
Previous Clubs
Barry Town United, Caerau Ely
Profile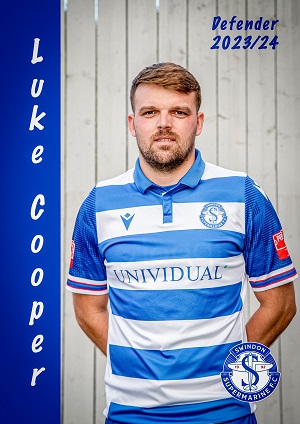 Cardiff based Luke signed for Marine in July 2023 from Barry Town United, whom he joined in 2016 from the Welsh second tier side Caerau Ely. Having spent the past six seasons with Barry Town Luke decided to step across the border and arrived at The Webbswood Stadium in July 2023 ahead of our preseason friendlies.
Having shown in the first few games that he was a capable and solid defender he was duly signed on a one-year contract until May 2024.
If you would like to sponsor Luke for the 2023/24 season and see you name or company in the matchday programme and on the club website then please email the club for more details click here.
Sponsors

Other Sponsorship is available for Luke