Wimborne Town 0 Marine 2
BetVictor Southern Premier South | Saturday 7th December 2019
Back to blog posts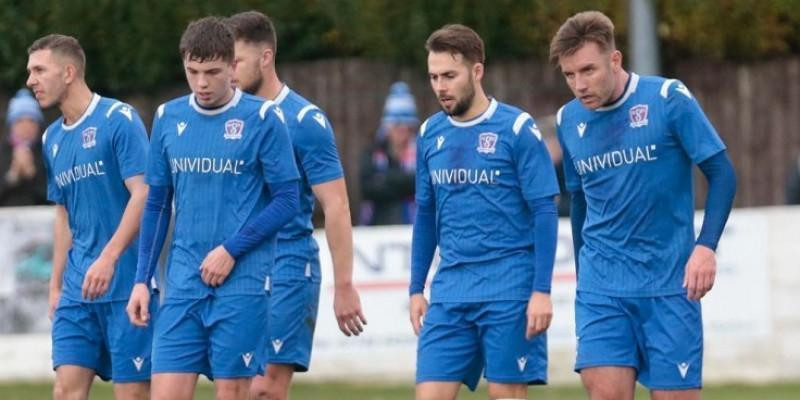 MATCH REPORT
Courtesy of the Swindon Advertiser
Swindon Supermarine manager Lee Spalding felt his side turned in one of their best performances of the season as a 2-0 victory away at Wimborne Town extended their unbeaten run in Southern League Premier Division South to a sixth game.
Conor McDonagh broke the deadlock for Marine midway through the first half before Alex Henshall made the points safe just prior to the hour mark with his first goal for the club since joining on loan a little over a week ago.
Photo above, the players celebrate Conor's opener and below his goal in the 24th minute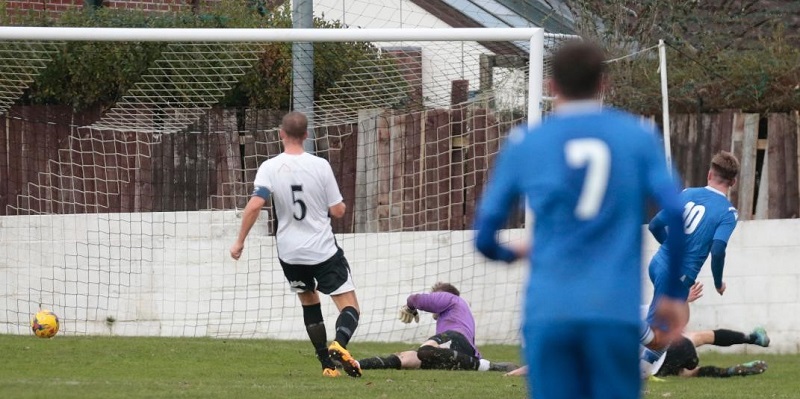 © Jeff Youd Photography
Spalding felt his side dictated proceedings right from the word go in Dorset and felt every one of his players turned in a strong display to overcome a stubborn Wimborne side.
"It was never going to be a classic, in terms of us getting the ball down and passing Wimborne off the pitch, but I thought the overall performance from the players was outstanding," said Spalding. "Right from the start, we were superb, and we set the standard for the whole 90 minutes.
"We were on the front foot throughout. I thought we were excellent defensively as a team and we had a real threat going forwards. "Every single player who was involved was outstanding. "I think it was one of our better performances of the season against a Wimborne side who are always difficult to play on their own pitch."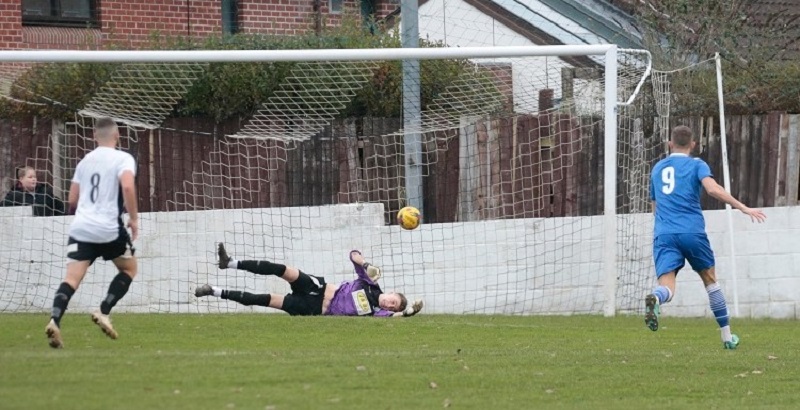 Chance for Henry Spalding as he's shot hit's the post and goes across the goal and to safety
© Jeff Youd Photography
Supermarine's superb sequence – which has seen them collect 16 of the last 18 available points in the league – has lifted them up to fourth in the table. Just four points now separates the Webbswood Stadium side and league leaders Truro City.
Spalding says it is not just ability that has allowed his side to impress in recent weeks, but also the effort they produce on the pitch. "When you are winning, it breeds confidence," said Spalding.
"We aren't in the position we are because we have got the greatest group of players in the country, it's because everyone is working hard. "The mentality of the players is excellent week in, week out. We have got a great spirit. "If we can keep the work-rate up and keep playing like we did on Saturday, I think we will have a good season."
HT: 0-1
FT: 0-2
Att: 238
POST MATCH WITH LEE SPALDING
Lee Spalding talks with Your Sports Swindon's Nick Taylor
GOAL CAM
from Brian Davis(Media & Press Officer)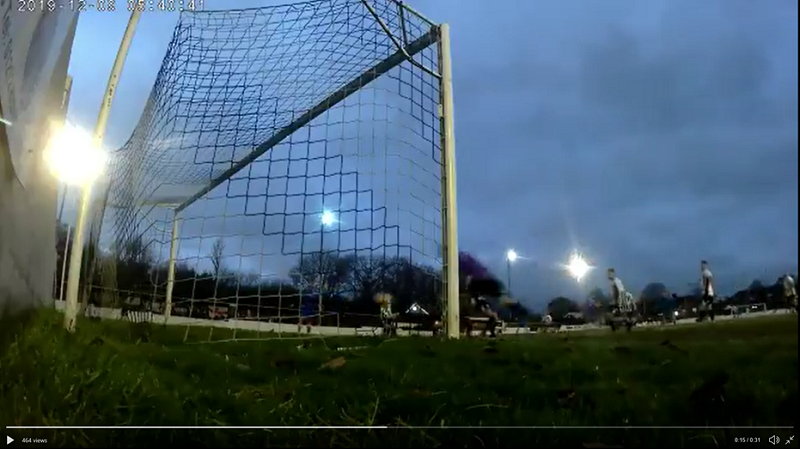 MATCH GALLERY
Gallery
© Jeff Youd Photography
MATCH VIDEOS
Video's Courtesy of Your Sport Swindon

MATCH STATISTICS
WIMBORNE TOWN
Manager: Danny Holmes
Line-up: 1. Lewis Gunstone-Gray 2. Stefan Perry 3. Ashley Wells 4. Sam Davidson 5. Sam Poole (c) 6. Carl Pettefer (17. Louis Kellaway 74m) 7. Curtis Young (16. Aiden Shepherd 52m) 8. Connor Doe 9. Tony-James Lee 10. Antonio Diaz 11. Sam Bayston (15. Joe Byrne 67m)
Subs not used: 12. James Stokoe 14. Josh Buck
Goalscorers: None
Star Man: Lewis Gunstone-Gray
Cards:
Tony-James Lee 73m

None

None

SWINDON SUPERMARINE
Manager: Lee Spalding
Line-up: 1. Martin Horsell 2. Louis Spalding 3. Michael Hopkins 4. Jamie Edge 5. Matt Coupe 6. Mat Liddiard (c) 7. Henry Spalding (15. Bradley Gray 65m) 8. Brad Hooper 9. Harry Williams (12. Stuart Fleetwood 78m) 10. Conor McDonagh 11. Alex Henshall (14. Ryan Campbell 70m)
Subs not used: 16. Joe Shepherd 17. Matt Williams
Goalscorers: Conor McDonagh 24m, Alex Henshall 58m
Star Man: Mat Liddiard & Conor McDonagh
Cards:
Matt Coupe 54m

None

None

MATCH OFFICIALS
Referee: Brian White
Assistant Referees: Tim Bunt, Ben Duffill