Marine 5 Farnborough 2
Southern League Premier South | Monday 30th August 2021
Back to blog posts
Match Report from Aleck Everard
FIVE STAR PERFORMANCE PUTS MARINE INTO FIFTH
In front of a crowd of 373 on Bank Holiday Monday Swindon Supermarine put second placed Farnborough to the sword with a outstanding 5-2 home win at the Webbswood Stadium. Despite winning at the weekend manager Lee Spalding chose to freshen up the team by bringing back Pierce Mitchell , George Dowling and Zack Kotwica in the starting eleven with Louis Spalding , Ryan Campbell and Brad Hooper dropping to the bench. Jack Stanley and Pablo Haysham continued to miss out with injury.
Marine started as they meant to go on flying out of the traps with the first effort from Dowling sailing over the top. Kingsley Latham in the Borough goal denied Zack Kotwica with a good save after he cut inside minutes later. It was a fast and furious start with Farnborough showing the skills that had moved them into second in the table unbeaten.
On the 15 minute mark the visitors took the lead against the run of play with their first real attack of note. A ball from the left made it through to REGGIE YOUNG who made no mistake with the finish from a few yards inside the box. Rather than let it put them on the back foot Marine responded in kind with a goal of their own just four minutes later. Henry Spalding'sexcellent cross was cleverly guided home by the head of DAVID PRATT for his second in two games. Henry Spalding was on fire and his superb looping effort was well kept out by the Boro' keeper and then soon after he followed that up by another good save from Henry Spalding when clean through.
Just after the half hour though Boro' keeper Lathan could was helpless when DAVID PRATT got his second guiding the ball home expertly from Conor McDonagh cross to put Marine in front. The home side were now rampant, Pratt in particular as he charged down the right to put it on a plate for HENRY SPALDING to guide the ball home and make it 3-1 on 35 minutes.
Henry Spalding returned the favour five minutes later when his cross was met by to Pratt but he couldn't keep his volley down and it sailed over the bar from a few yards from goal. Farnborough's Khinda-John came on to replace Seth Owens minutes before the break for the visitors through injury but Marine were dominant to the break.
Onto the second period and Conor McDonagh was put through but blasted the shot over from a difficult angle but then should have done better when Boro' keeper Latham miskicked a ball straight to him, he could have gone on but shot immediately and hit his shot tamely back to the keeper. The visitors upped the pace a little and a couple of Marine players saw yellows for tackles, both Pratt and Tyrone Duffus, but Farnborough were hit with the sucker punch when an excellent ball down the line by Jamie Edge played in HENRY SPALDING once more and made no mistake with a cool finish as he slotted the ball home to the far corner from a tight angle with the Boro' keeper stranded on his near post for 4-1 lead on 63 minutes.
Frankie Artus replaced Jamie Edge Jamie Edge 65 minutes and Conor McDonagh swiftly put the ball in the back of the net once more only to be denied by the linesman flag although it was a very close call. Farnborough's Sam Deering was yellow carded for a late challenge on the impressive George Dowling with 20 minutes left. Another excellent ball in from Spalding from a corner was just headed just over the bar by before the fifth arrived on 75 minutes. HENRY SPALDING whipped in a cross from the right which eluded everyone and nestled into the back of the net to complete a superb hat-trick for the young forward. Spalding departed soon after to rapturous applause and was replaced by our match winner on Saturday, Ryan Campbell.
With ten minutes to go Conor McDonagh ran the channel between the two central defender and Pratt's through ball saw him run clear of the Boro' defence but was clinically tripped when through on goal by sub Khinda-John who was rightly dismissed. Brad Hooper came on for George Dowling on 84 minutes but the ten men of Farnborough strangely had their best spell of the game and PAUL HODGES reduced the deficit a minute later.
With Tyrone Duffus attempting to see the ball out for a goal kick, Hodges robbed the ball from him although a number of the Marine players appealed for a foul, he was allowed to go on by the referee and side stepped keeper Martin Horsell with the ball and with a couple of defenders on the goal line calmly placed the ball in the corner of the net for a 5-2 scoreline. There were further chances for Ryan Campbell and David Pratt but both were denied by the Boro' keeper Latham.
All in all a fine team performance where for the second game in a row everyone played their part and put in a great shift. The two games over the weekend had showed how strong the squad was and how important everyone was to the wins being achieved. Marine moved up into a playoff spot and look forward to cup action now in their next two games with an away trip to Poole Town to come first in the FA Cup on Saturday.
Fans man of the match: Henry Spalding
Line Ups
Swindon Supermarine


Manager: Lee Spalding
Line-up: 1. Martin Horsell 2. Pierce Mitchell) 3. Lewis Hall 4. Jamie Edge (17. Frankie Artus 65m) 5. Tyrone Duffus 6. Mat Liddiard (c) 7. Henry Spalding (14. Ryan Campbell 76m) 8. George Dowling (15. Brad Hooper 84m) 9. David Pratt 10. Conor McDonagh 11 Zack Kotwica Subs not used: 12. Louis Spalding 16. Harry Williams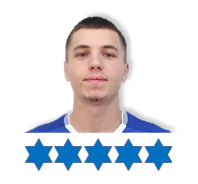 Goalscorers: David Pratt 19m, 30m


Henry Spalding 36m, 64m, 75m




Editors 5 Star Man: Henry Spalding
Cards:
David Pratt 53m, Tyrone Duffus 58m, Frankie Artus 85m


None


None

Farnborough


Manager: Spencer Day
Line-up: 1. Kingsley Latham 2. Louis Paget 3. Leo Hamblin (15. Tom Leggett 54m) 4. Courtney Fern 5. Jordan Rose (c) 6. Seth Owens (16. Kiran Khinda-John 36m) 7. Paul Hodges 8. Sam Deering 9. Nic Ciardini 10. Ricky Holmes (18. Elijah Simpson 64m) 11. Reggie Yates
Goalscorers: Reggie Yates 16m

Paul Hodges 85m :soccer: Editors Star Man: Reggie Yates
Cards:
Sam Deering 70m


Kiran Khinda-John 80m


None

Post Match Team Sheet
Click here for post match team sheet
Match Officials
Referee: Iain Parsons (Salisbury)
Assistant Referees: Adam Gregory (Swindon), Peter Doolan (Faringdon)
Video's from Your Sport Swindon
Match Highlights
Post Match with Lee Spalding
Post Match with Henry Spalding
Access to the highlights from all of Marine's matches can be viewed on a monthly subscription of just £2:50. Click the 'match highlights' above to subscribe.